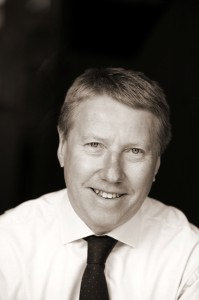 Whyatt Pakeman Partners, an independent firm of Bristol-based chartered accountants, has appointed Richard Bunker as a partner following the merger of his own practice with Whyatt Pakeman Partners.
Richard brings with him many years of valuable experience as a tax specialist working with companies, professional practices, owner-managed businesses, farmers and wealthy individuals. This experience encompasses a wide range of work, from routine compliance to the most complex tax consultancy projects.
Richard began his career in tax in 1978 when he qualified as a member of the Chartered Institute of Taxation while working in commerce. His accountancy career took off when he joined a Bristol-based chartered accountancy practice where he qualified as a chartered accountant and then became a partner in 1988.
In 2009 he left the practice, which by then had merged with a Top 10 firm, to set up his own business.
David Golledge, partner at Whyatt Pakeman Partners, said: "Richard brings with him significant experience, both as a partner specialising in tax but also as someone who has run his own business. This will be particularly valuable when working with our client base of owner-managed businesses and high worth individuals."