Bristol Uniforms, the Staple Hill firm founded in 1801 and which supplied the RAF during World War II, has been acquired by a major US supplier of fire service personal protective equipment (PPE) products for $60m (£44m).
As a result of the deal, Bristol Uniforms, which employs 200 people across its four UK sites, will now be part of Pittsburgh-based global safety equipment manufacturer MSA Safety.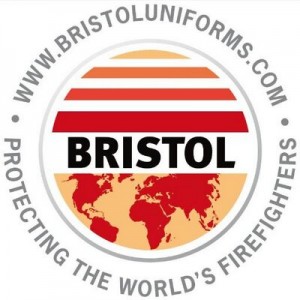 Bristol Uniforms has more than 60 years' experience in the fire sector and specialises in the design and manufacture of PPE that combines innovative designs with advanced materials, pictured below. 
Under the leadership of directors Ian Mitchell and Roger Startin, it has become a trusted supplier to the fire and rescue services sector across the world, with a reputation for quality and annual revenues reaching $40m.
It 2015 it acquired Staffordshire-based Bell Apparel, a leading manufacturer of flame-retardant, waterproof and other protective workwear for the utility industry.
MSA Safety, which is listed on the New York Stock Exchange, has acquired both Bristol Uniforms and Bell Apparel brands. Bristol-headquartered national law firm TLT and the city office of RSM Corporate Finance acted for Bristol Uniforms in the deal.
Bristol Uniforms deputy chairman Ian Mitchell said: "We see this acquisition as a great fit for both our organisations.
"From a product synergy perspective, Bristol Uniforms aligns with MSA's existing portfolio, enhances our reach into the global turnout gear market, and it gives us new opportunities to serve our customer base with a broader range of head-to-toe firefighter protection.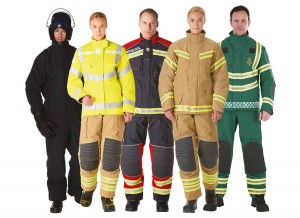 "Culturally, MSA and Bristol are very well-aligned, and we are excited as we see this acquisition as a great match for both Bristol and for MSA."
MSA was established in 1914 and today employs around 5,000 people worldwide, including in its manufacturing operations in the US, Europe, Asia and Latin America.  Around half its 2019 revenues of $1.4bn came from outside North America.
Many of its products integrate electronics, mechanical systems and advanced materials to protect users against hazardous or life-threatening situations and are used by workers around the world in the oil, gas and petrochemical industry, the fire service, the construction industry, mining and the military.
Its core products include self-contained breathing apparatus, fixed gas and flame-detection systems, portable gas detection instruments, industrial head protection products, firefighter helmets and protective apparel, and fall protection devices.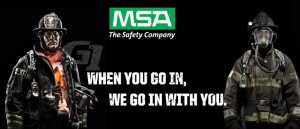 MSA said the all-cash deal strengthened its position as a global leader in fire service PPE products while providing an avenue to expand its business in the UK and key European markets.
MSA chairman, president and CEO Nish Vartanian said: "Helping to keep firefighters safe has been a longstanding element of the MSA mission.
"The acquisition of Bristol Uniforms advances that mission as well as our growth strategy to protect firefighters from head to toe with the very best in safety technology."
He said the takeover built on MSA's success in improving the overall performance of its international business segment.
"Our entire international team, and particularly our associates in Europe, have done a terrific job over the past three years building a more agile, efficient and growth-focused organisation. 
"The acquisition reflects the confidence we have in our team's ability to quickly integrate Bristol Uniforms into the MSA portfolio," he said.
RSM partner Ian Wherry led his firm on the deal, supported by Mark Colling and Clare Martin.

Mark Colling said: "Bristol Uniforms has been a very long-standing client of RSM and it has been a pleasure to work with Ian and his team to find one of Bristol's oldest business new owners that share its outlook and is looking to grow the business's brand worldwide." 
TLT has also acted for Bristol Uniforms for a number of years, including on the Bell Apparel acquisition.
Its team was led by corporate partners Andrew Webber and James Webb and drew on expertise from across the firm's practice areas. The team included Rachel Kelly (corporate), Mark Braude (tax), Ed Pitt (real estate) and Ed Lacey (banking).
Andrew Webber, pictured above, said: "We are very pleased to continue our support for such an established and respected industry brand, particularly as this pivotal deal represents the latest step in Bristol Uniform's ambitious growth journey.
"MSA's acquisition of Bristol Uniforms is another example of the foreign investment we're seeing into the UK post-Brexit and of the value and reputation British brands continue to hold on the global stage."