Small Bristol-based tech firm SecondSync has been snapped up by social media giant Twitter in a deal that will elevate it into a major international player in the fast-growing TV analytics industry.
SecondSync has grown rapidly since its launch less than two years ago in Bristol where it has an office at Aardman's headquarters. Its clients include the BBC, Channel 4, UKTV, media management company Red Bee Media and FremantleMedia, the international production company behind programmes such as Pop Idol.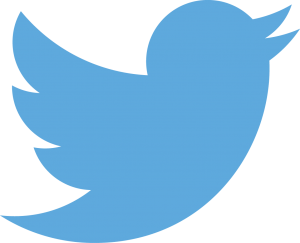 The firm analyses Twitter conversations by viewers of TV programmes, providing broadcasters and advertisers with audience insight in a far more effective way than traditional audience figures which only reveal how many people have watched a programme rather than what they thought of it.
Social TV is reinvigorating live TV at a time when it is under threat from catch-up online viewing. It is also re-inventing the way that audiences are measured.
Industry commentators were quick to point out that SecondSync announced that it had struck a social TV analytics deal with Facebook just two months ago.
A statement on SecondSync's Crunchbase profile says its "partnership with Facebook . . . extends the reach of our social listening platform to include anonymised interactions from the Facebook platform.
"We're the only company worldwide with this capability, allowing us to bring social TV analytics from the world's biggest social network to market. We will launch initially in the UK and USA."
Details of Twitter's acquisition of SecondSync have not been released and the firm's website was inactive today apart from a short statement on its landing page.
The statement says: "Twitter is the only place that hosts a real-time, public conversation about TV at scale.
"By joining Twitter, we will be able to help take that experience, in concert with the rest of the TV ecosystem, to the next level, particularly in markets outside the United States. Our current UK product will continue to be available for an interim period."
The statement also thanks the Technology Strategy Board for the grants it provided in SecondSync's early days, the innovation hub SETSquared for its business advice and Aardman Animations for its "amazing and creative office space".
Twitter's acquisition of SecondSync takes place at the same time as the takeover of French online analysis firm Mesagraph and a new partnership with London-based audience measurement firm Kantar Media, which was also an investor in SecondSync.