Bristol-headquartered law firm TLT has advised Triodos Renewables, also based in the city and the UK's most widely-owned renewable energy company, on its £8m share offer to finance its next stage of growth.
Triodos Renewables already operates seven on-shore wind farms and a hydro electric scheme. The additional capital raised under the share issue will be used to expand its portfolio of operating renewable assets, capitalising on the strong pipeline of opportunities it has in place.
TLT corporate partner Richard Tall, pictured, said: "This share offer will help Triodos Renewables finance further growth in the renewable energy market and we are delighted to have advised on this important initiative. Triodos Renewables and Triodos Bank are both longstanding TLT clients and we're delighted to be working with them on Triodos Renewables' share issue."
Last year TLT advised on the company's prospectus which raised £6.5m to invest in new renewable energy projects.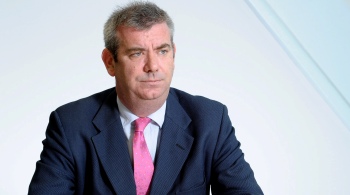 TLT has a specialist energy team consisting of legal experts in corporate, project finance, commercial, construction, environment, health and safety, planning and property law. Our experts regularly advise on procurement techniques and strategies, project structuring and finance, regulatory issues and resolution of complex disputes that can sometimes arise in connection with renewable energy projects.
Triodos Renewables was founded and is managed by Triodos Bank, one of the world's leading sustainable banks. The bank's UK arm is based in Bristol city centre.