The Bristol and West of England China Bureau, the organisation that promotes links business and cultural links between the region and China, has appointed three new directors.
The arrival of Dennis Hu, Stella Wang and Phoebe Westwood strengthen the bureau's community outreach programmes, especially through its student and young professional communities across the region.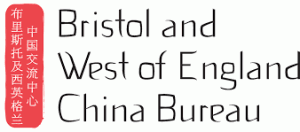 Dennis has become the bureau's new director of culture and tourism. He is CEO and co-founder of Bristol-based Make It China, which offers consultancy, digital marketing and branding for Chinese businesses looking to establish themselves in the West, as well as advising British and European brands on securing market share in China.
Stella has been appointed as the bureau's new director of culture and community. She has worked at international financial organisations and is now a careers and employability specialist in UK higher education.
Phoebe takes up the role of director of culture and events at the bureau. She has a background in foreign languages, runs a Mandarin Chinese social group in Bristol and works in the voluntary sector.
Bristol & West of England China Bureau CEO Dianne Francombe OBE said: "I would like to welcome Dennis, Stella and Phoebe to our board.
"This trio of new appointments will further strengthen our efforts to develop our community outreach programmes.
"There will be many more opportunities to learn about culture, food and tourism between our countries as a strong foundation to facilitating opportunities for economic benefit between our region and the huge but still growing markets of China."
The Bureau's next webinar takes place on Thursday, May 13 from 9am-10.30am.
It will examine the West of England's fintech ecosystem, which is one of the UK's most important, as highlighted in the government's recent Kalifa Report.
To register, click here
Pictured, from left: Phoebe Westwood, Stella Wang and Dennis Hu