Can't decide whether to splash out to see your favourite band on their European tour or go skiing? These days you can do both, writes travel editor ANNE GORRINGE
With veteran bands like The Stones charging an arm and a leg for their concert tickets, it could be wiser to spend your money on a ski holiday instead . . . just make sure you time it to take in one of the many free rock concerts on the slopes.
This year, snow conditions across Europe have been simply stunning and, in the final countdown to the end of the season in the Alps, there could still be time to fit in a last minute ski trip – if you're quick. As an added bonus, conditions at this time of year usually mean sun-kissed slopes and temperatures mild enough for a spot of sun-bathing over a beer at a lunchtime stop.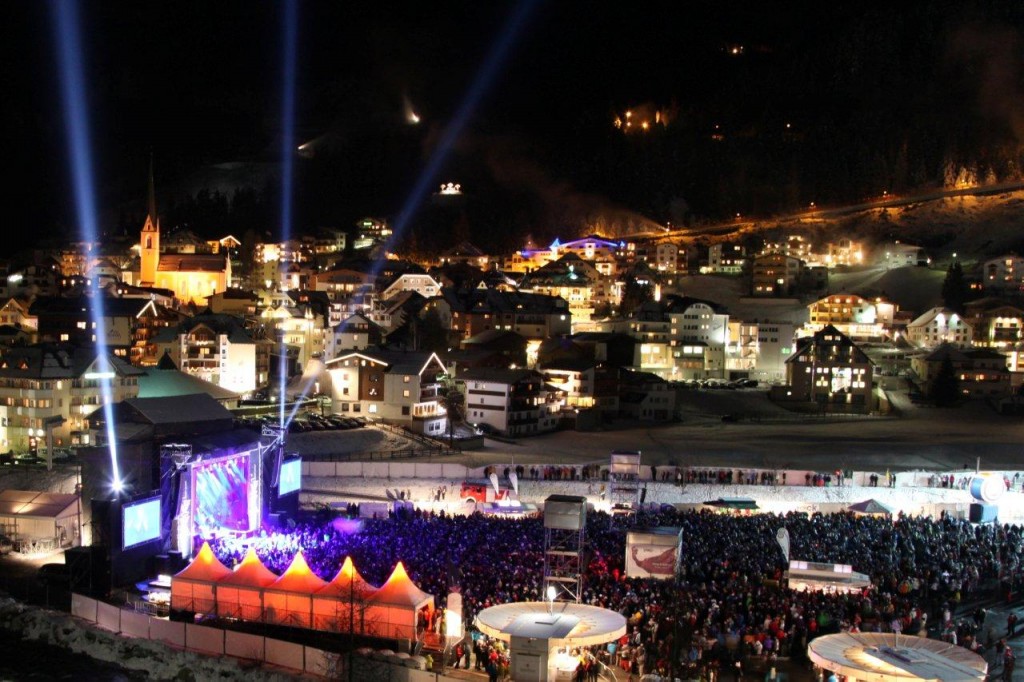 The Top of the Mountain end-of-season concert on the slopes, Ischgl
Veteran heavy rockers Deep Purple are the headline act at the legendary party resort of Ischgl at their end of season bash in eight days' time on Tuesday, April 30. The Top of the Mountain concert is free to anyone who's bought a lift pass, so skiers can spend the morning enjoying the slopes before cruising down for the afternoon's show, which kicks off at 1pm on the Idalp at the top of the ski gondola out of Ischgl centre..
Ischgl is well known for its 'apres ski' entertainment. The village was the first alpine ski resort to feature big name rock concerts almost 20 years ago and has become legendary for the stars who have performed at the beginning and end of every season, including the likes of Elton John, Kylie Minogue, Katy Perry, Lionel Richie and The Killers.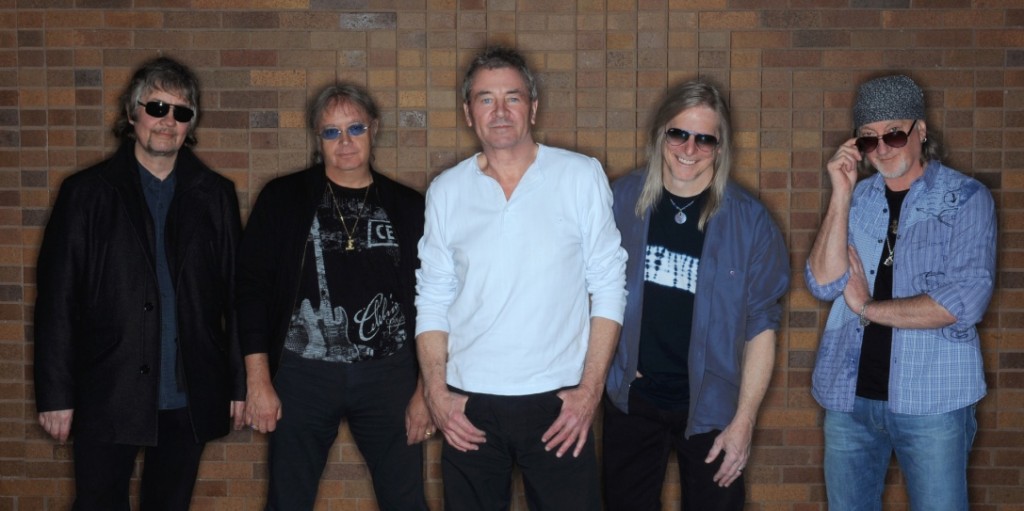 Veteran rock band Deep Purple
The resort closes for the ski season on May 1, marking the end of a long five-month-long ski season thanks, in part to extensive snow-making systems. There are now 1,100 snow machines here, guaranteeing snowy slopes from November 23.
There are four different resorts in the valley here – Kappl, See, Ischgl and Galtur – and Ischgl is the largest of them. Its ski area – the Silvretta Arena Ischgl-Samnaun – connects to ski resorts across the border in Switzerland. This combines to make this ski area one of the largest skiing resorts in the Alps.
Nursery slopes are in an open bowl at the top of the mountain easily reached by gondola from the town centre, and it's here where both the start – and end – of season concerts are held. The vast 'Silvretta Ski Arena' in total boasts 238kms of slopes with many long and open runs. One is the Duty Free Run (also known as Smugglers Run) is a lovely long run from the border down into Samnaun.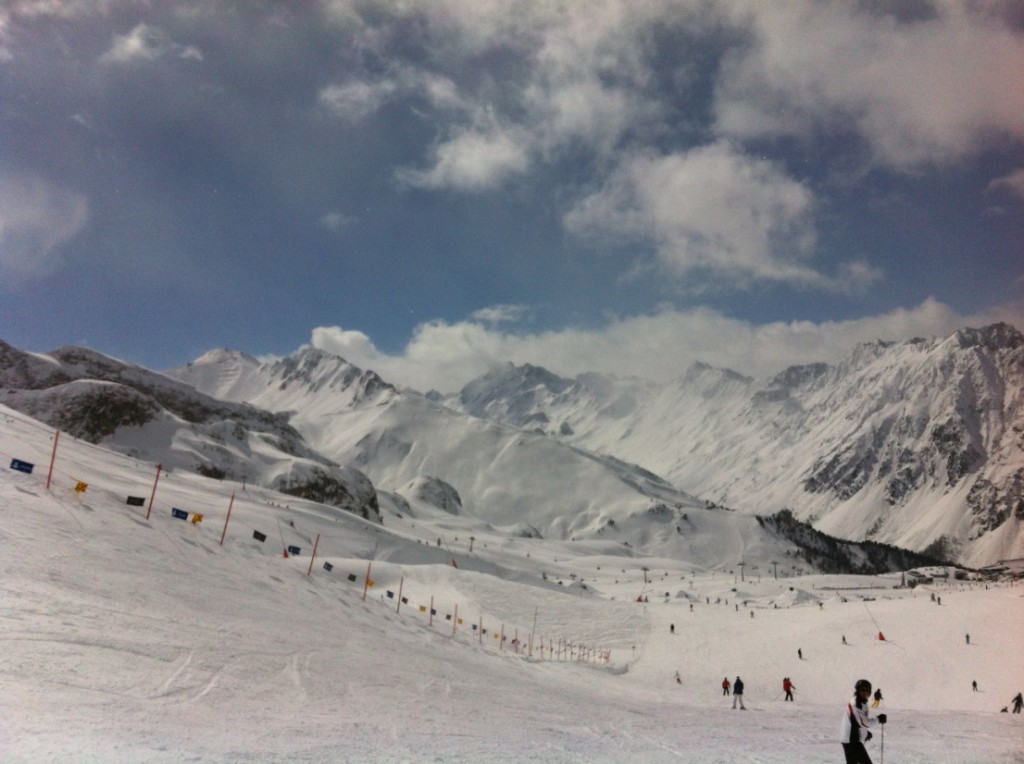 The slopes above Ischgl
There's something for everyone and, and those keen to holiday with their family, could head to the nearby resort of Galtür which recently scooped a gold award for the range of facilities for children at the ski area of Silvapark, plus further awards for family-friendliness and piste maintenance.
Ischgl certainly isn't the only resort in the Alps that likes to be entertained. Earlier this month, James Blunt performed in Verbier, Switzerland, at the sixth annual Verbier Charity night.
Meanwhile Eddie Izzard and Marcus Brigstocke were among the line-up at the Altitude Comedy festival on the slopes of Mayrhofen in March.
Crystal and Inghams are just two of the companies offering Brits package holidays to the area, but they have already finished for this season. So, I gave independent holiday company, Zenith Holidays, the challenge of putting together a trip to get to the slopes for a group of four adults keen to take in the Deep Purple concert.
Katie Waddington, co-founder of Zenith Holidays pointed out that, at this stage, options on cheap flights are limited, but it can be done. It's also possible for skiers to fly to Zurich and then either look at train options, or consider driving from Munich.
She came up with a total price of £530pp which includes return flights to Innsbruck, accommodation at a three-star hotel in Ischgl and return transfers for the 80 minute journey from Innsbruck airport to the resort.
This is based on four people travelling together and includes easyJet flights from London Gatwick to Innsbruck and four nights' half board accommodation in the Hotel Martha (three-star) in Ischgl.
Cost of a four-day Ischgl lift pass would be a further Euros 136, and flight baggage is £24 per 20kg bag with easyJet.
But if the idea of a free rock concert sounds appealing but you can't go now, you can always plan ahead for next season…
Each March, the French resort of Avoriaz hosts their five-day 'Rock the Pistes' event which, they bill as the largest rock festival to hit the French Alps.
Grindelwald in Switzerland hold their SnowpenAir concert in early April on the slopes
And at Ischgl Canadian rock band Nickelback have already announced they will perform the season opening concert on Saturday November 30.
Anne Gorringe visited Ischgl, staying at the Hotel Zhero in between Kappl and Ischgl. The hotel offers a range of packages, eg: three nights' half board with two-day skipass from. The Hotel minibus offered free shuttle pick-ups to the ski resorts by arrangement.
Further details on www.zherohotelgroup.com
Accommodation can also be booked through the accommodation search facility on
www.paznaun-ischgl.com or via the Austrian National Tourist Office in London on 0845 101 1818
For more details on the Paznaun-Ischgl resorts go to www.paznaun-ischgl.com and to book with Zenith Holidays visit www.zenithholidays.co.uk email doingmore@ZenithHolidays.co.uk or phone 0203 137 7678.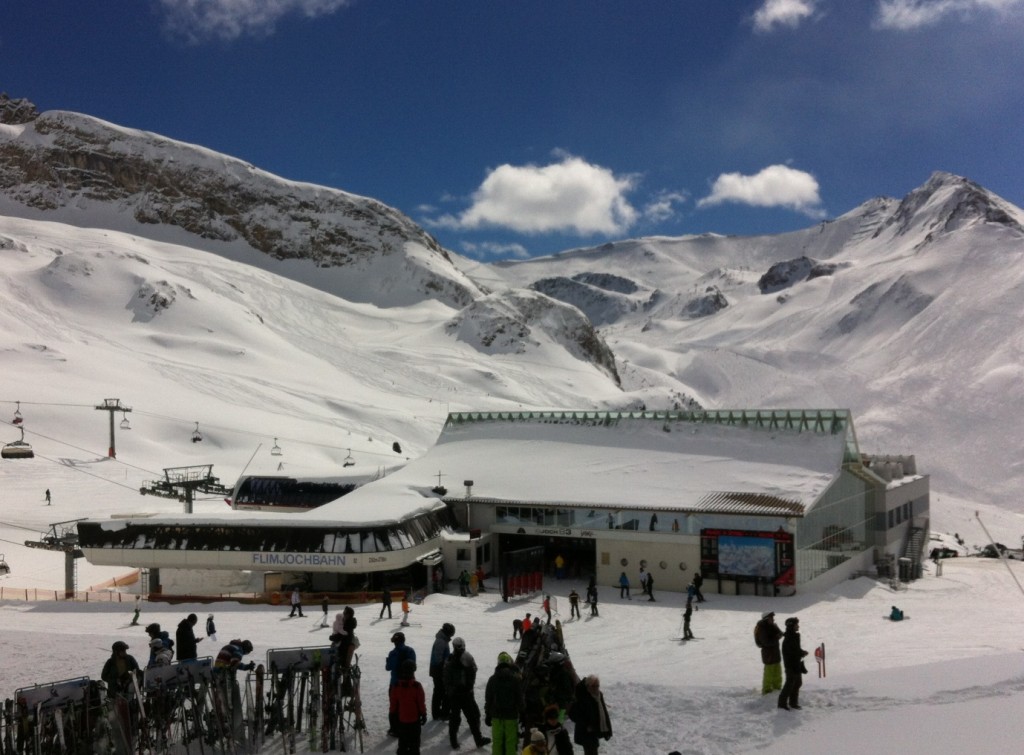 Slopes above Ischgl