Bristol-headquartered public relations agency Speed Communications has been taken on by leading UK holiday firm Haven to deliver consumer campaigns aimed at families seeking staycations amid the cost of living crisis.
Speed has been tasked by Haven, which operates 41 family holiday parks in England, Scotland, and Wales, with kickstarting a proactive consumer PR programme to engage target audiences, drive consideration and generate bookings.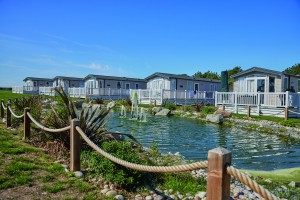 Speed said its work on the account would draw on its experience of supporting brands that enrich family life, delivering impact and PR with power for consumer and lifestyle brands.
The Clifton-based agency, which also has offices in London and Leicester, has a long history of building innovative brands through creative consumer PR activity, alongside a track record of successfully engaging audiences in innovative ways.
Its clients include Virgin Media, Barclaycard and satellite broadband provider Konnect.
Haven, which was launched in 1964, is known for its self-catering static caravan holidays. It is part of Bourne Leisure, which also owns Warner Leisure Hotels.
Speed Communications managing director Kelly Pepworth said the agency's experience in travel and engagement of family audiences, coupled with the team's energy, creativity and determination, resulted in the win.
"Everyone has heard of Haven Holidays and we're so excited to work with the team to invigorate the proactive PR approach," she added.
"Our long-standing consumer PR division is well equipped to help build Haven's profile as a leading UK holiday destination."
Haven chief customer officer Sarah Chapman said: "Speed has already shown its value as a hands-on PR agency by delivering results and always offering creative solutions.
"Haven is inspired by Speed's insight and recommendations, leading into an exciting 2023."