Bristol's visitor economy has received a double boost this week with launch of the UK's largest integrated rail and bus ticket scheme and the latest Rough Guide travel book.
Great Western Railway has joined forces with a host of bus providers to unveil its Great West Way Discoverer pass, which can be used by tourists to travel anywhere along the 125-mile route between London and Bristol.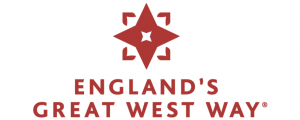 Meanwhile, The Rough Guide to the Great West Way hit bookshops to help visitors explore, sleep, eat, drink, and shop their way along the route.
Launched last November, the Great West Way project is the UK's newest touring route and the first multi-modal touring route of its kind in the world.
Tourism bosses believe it rivals any of the great touring routes of the world, and Bristol, with its unparalleled street art, museums, food and cultural offering, is a key stopping off point.
Visitors can travel the route by road, rail, bicycle, foot, or boat – discovering it for themselves or taking part in a range of themed itineraries and trails, including heritage, food and drink, countryside, and film tourism.
Great West Way director David Andrews said: "Great Western Railway's Great West Way Discoverer ticket is a fantastic way to encourage more visitors along the Great West Way. It makes the route easily accessible for international visitors and, at £129 for a seven-day pass for international visitors is truly exceptional value.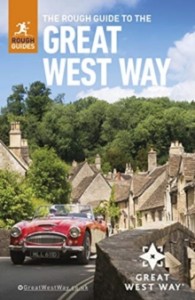 "The ticket will join up the big-draw locations, such as Bath, Bristol and Windsor with lesser-known but equally interesting market towns, chocolate box villages and quintessentially English countryside – all without needing to jump in a car or join a group tour."
The route has a 15-mile wide 'span' along its length, taking in three UNESCO sites, three Areas of Outstanding Natural Beauty and many of England's most iconic visitor attractions – from Windsor Castle, the Cotswolds through to Stonehenge, the Roman Baths and Bristol's award-winning museums.
As well as attracting international visitors to the region GWR aims to market the Discoverer ticket to UK travellers with a special one-day pass starting at £24.
The team behind the Great West Way, including Bristol's destination marketing organisation Destination Bristol, are already working with more than 55 official tour operators in countries as varied as Germany, the Netherlands, the US and Canada, who are all committed to package and sell the touring route.
The team has created a range of itineraries and themes to attract tourists from discovering Bristol's food scene to stand-up paddle-boarding on the River Avon in Bath. A number of major commercial organisations are also backing the Great West Way including Bristol Airport.
Other tourism companies are expected to join in to offer guided cycling trips along the route – popular with German and Dutch tourists in particular.
Rough Guides has teamed up with Wiltshire's destination marketing organisation VisitWiltshire to create its dedicated guidebook to the route, including a separate chapter on Bristol and its independent cultural offering.
Great West Way director David Andrews said: "We are delighted to be working with such an iconic travel publisher as Rough Guides to help bring the Great West Way to life.  The new Rough Guide to the Great West Way gives the curious visitor a real insight into the extraordinary variety of tourism experiences along Britain's newest touring route."
Rough Guides managing director Agnieszka Mizak added: "Britain has so much rich history, culture, and beauty, that anything to make it easy for people to explore all this is something to be celebrated. Therefore, we're proud to be producing a dedicated guidebook to this unique new route."