Aldermore Bank has appointed Paul Bowden as regional sales manager in its invoice finance team.
Paul, pictured, joins the newly-established Bristol-based team, which is headed by regional director David Parsons and provides local businesses with financial help to manage their cashflow and facilitate their future expansion.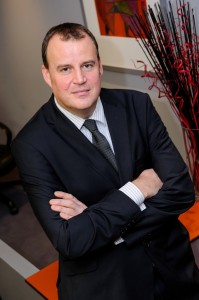 Paul joins from Bibby Financial Services where he was its top-performing business development manager in Bristol for 10 years. Prior to that, he worked for NatWest for 17 years, where he was their top-performing business manager in Bristol.
Paul said: "This is a region I know really well and I'm delighted to be part of a young, dynamic bank that has ambitious plans to build its presence in the area. I'm looking forward to working with local business owners and explaining how Aldermore can help strengthen their finances and ultimately their success."
David Parsons added: 'I'm pleased to be able to welcome Paul to Aldermore. His extensive experience both of the region and invoice finance will be a great asset to the business and I'm looking forward to us helping many more businesses succeed in the future."
The Bristol team also includes associate director James Bingham, regional sales manager Martyn Price and client manager Mark Leonard.
Aldermore has lent more than £1bn to small and medium-sized businesses since opening for business in the summer of 2009. It has around 12,000 SME customers.