Bristol-headquartered TLT has beaten all the UK's major law firms, including the 'magic circle' of City-based international firms, to rank number one for client satisfaction.
The firm took top spot in the table compiled by trade magazine Legal Week which gauged the views of 1,204 of the UK's largest companies, including 89 of the FTSE-100, on the legal market.
TLT achieved second place in a table that also included US international firms operating in the UK.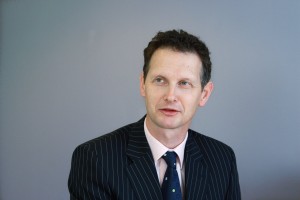 As part of its annual research, Legal Week surveyed senior heads of legal at major UK, European and Asian companies forming part of its in-house audience, as well as listed companies, large private equity and family-owned businesses in the UK and throughout the world.
They were asked to rank their four main legal advisors on six criteria – the quality of legal advice, quality of commercial advice, service delivery, relationship management, cost and billing transparency, and use of technology.
According to the Legal Week report: "TLT is one of only two top 100 firms that breach the 9 [out of 10] hurdle for service delivery/responsiveness."
Among phrases used by clients to describe what most impressed them about TLT were "responsive", "[ability to find and deliver] solutions" and "ability to work effectively under pressure".
TLT managing partner David Pester, pictured, said: "TLT is built around the needs of its clients. We understand the commercial challenges faced by our clients and we are committed to delivering them with expert legal advice innovatively, efficiently and cost-effectively. Thank you to all of our clients who took the time to provide their feedback."