Bristol-headquartered national law firm TLT has become the second from the city to commit to reducing the environmental impact of litigation.
It has signed the Greener Litigation Pledge as part of its aim to be net zero by 2025 while also supporting clients with their own sustainability goals.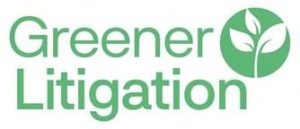 The pledge was recently launched by London and Singapore-based international firm Mishcon de Reya and has already attracted the backing of 26 solicitors' firms, barristers' chambers and other disputes professionals.
Signatories commit to actively reducing – with a view to minimising – the environmental impacts of litigation in the English and Welsh courts, including the two principal sources of emissions incurred by litigants: printed documents and domestic and international travel.
Among the first to sign up was Bristol-headquartered national firm Burges Salmon, which has a firm-wide commitment to be net zero by 2026.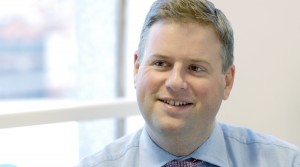 TLT's pledge supports its wider plans to reduce the use of paper and carbon-intensive travel by staff both in the office and at home, including through employee engagement and awareness programmes, new firm-wide policies and new tools and technologies.
The firm will also be adopting these sustainable business practices in Scotland and Northern Ireland.
TLT partner Mark Routley, pictured, said: "Sustainability is a key part of our firm strategy and we have set the ambitious target of becoming net zero by 2025, which requires a firm-wide approach to reducing our carbon emissions and litigation is absolutely a key part of that.
"We are pleased to join this effort to raise awareness of and reduce the environmental impact of litigation and to help ensure that the most environmentally sustainable options become the norm.
"The pandemic has forced lawyers and litigants to adopt more environmentally friendly practices in litigation, whether that's remote hearings or greater use of electronic bundles, and it's essential that we do everything in our power to continue to ease litigation's burden on the planet."
TLT has more than 140 partners and employs around 1,200 people across its offices in Bristol, London, Manchester, Glasgow, Edinburgh, Belfast and Piraeus in Greece.