University of Bristol spin-out Albotherm, which is developing green technologies for the agriculture and buildings sector, has been advised by law firm TLT on its £370,000 seed investment round.
The funding will help Albotherm tackle climate change by fuelling the development of its Variable Shading System, a glass coating technology that regulates temperature without energy input.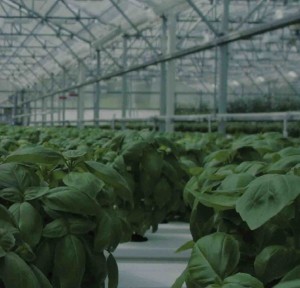 The smart transitioning coating reflects sunlight and reduces the energy required to cool agricultural, domestic and commercial buildings, which is predicted to account for 13% of global energy by 2050.
When temperatures rise above a determined trigger temperature, the technology reversibly transitions from clear to white, reflecting away unwanted light to prevent overheating.
Bristol-headquartered TLT has a long history of supporting the clean energy and cleantech industries, helping businesses to establish and grow and acting at the forefront of this burgeoning market.
Albotherm was co-founded by CEO Molly Allington and CTO Sian Fussell, who  met when they were researchers at the university. It was there they discovered a shared passion for using science as a force for good.
Molly said: "Two of the biggest climate challenges facing us today are securing food supply and lowering carbon emissions.
"We've developed our technologies to help combat both of these challenges by improving crop yields and minimising the amount of wasted energy in buildings.
"It's great to find environmentally conscious investors that understand the potential of our technology, and it was great to work with TLT, who also share our commitment to reducing carbon emissions.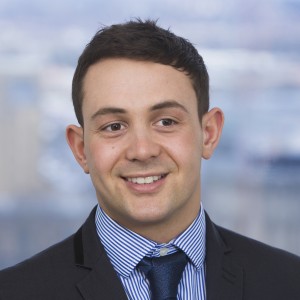 "We are grateful for their market-leading knowledge and expertise, which sculpted our strategy throughout the investment process."
TLT corporate solicitor Matthew Howells, pictured, added: "We are excited to have had the opportunity to support such an excellent business during a period of significant growth for it and the sector, at a time when greentech is at the forefront of the investment landscape.
"It matters to us that we're able to support businesses with their aspirations to build a greener economy, and we look forward to seeing Albotherm grow as it continues to go from strength to strength."
The funding round was led by Sustainable Ventures as part of its Sustainable Accelerator programme. Sustainable Ventures provides early stage investment opportunities and support to sustainability focussed start-ups with high growth potential. Albotherm is also part of the Spin Up Science Ventures (SUSV) acceleration program which helps academic founding teams to launch business based on scientific discoveries.
Last year Albotherm received a £210,000 grant from Innovate UK.