All women working for Bristol-headquartered national law firm TLT are to have access to a new menopause assessment and diagnosis service as it continues to strengthen its inclusive working approach.
TLT, which employs round 1,200 people across its six offices, including Bristol, said its enhanced support for staff going through menopause or experiencing symptoms aligned with its ambition of becoming a 33% female partnership by 2025 as well as boosting inclusivity and attracting and retaining female talent.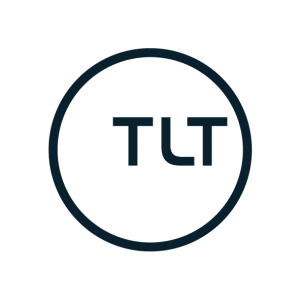 Launched in partnership with leading health provider Bupa, the service will allow staff to book an appointment with a specialist doctor and receive a treatment plan tailored to their needs.
A menopause toolkit for line managers has also been introduced to educate them about menopause and enable discussion, including understanding any changes in working conditions staff may need as a result of their assessment and diagnosis.
The firm said the revamped approach recognised that menopause was a natural stage of any woman's career and, coupled with its ground-breaking approach to flexibility, meant staff could be in control of how and when they worked while sensitively managing any of the challenges the menopause may bring.
TLT is also introducing a menopause champion network to provide guidance on conversations staff may have with their line managers and on any workplace adjustments they require, along with providing and encouraging the use of digital menopause support service Peppy.
The firm's approach has been welcomed by Business in the Community (BITC), whose gender equality directory Katy Neep said: "BITC welcomes all employers taking an inclusive and supportive approach to menopause.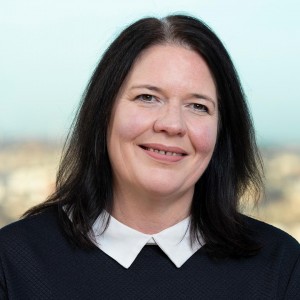 "It's a unique experience that can have a significant and lasting impact on employee wellbeing. By creating a comprehensive package of care to enable people in menopause transition to be at their best is good, inclusive practice that will help retain talent within your organisation."
TLT chief people officer at Helen Hodgkinson, pictured, said developing its approach to meeting the needs of its employees going through the menopause formed a huge part of its commitment to creating a people-first culture.
"Menopause will touch all our employees at some point, whether that's through a family member, friend, colleague, or personal lived experience," she added.
"It's important that we educate about the potential challenges menopause presents and empower our people to have conversations and exercise control around creating the most inclusive environment for them."
She said the enhancements to the policy went hand-in-hand with other progressive initiatives introduced in the past year, including a fully flexible approach to working and an improved family-friendly benefits package.
"We hope the new initiatives will help our people diagnose the menopause, get the medical help they may need and provide the support and guidance needed during this period to perform at their best," she added.
Last year TLT announced it had reached 31% female partnership – bringing it closer to achieving its 33% female partnership target by 2025.