A team from Bristol-headquartered national law firm TLT has worked with a major affordable housing provider on a second scheme in London as the need for high-quality privately rented homes in the capital shows no sign of abating.
The latest deal involved Network Homes developing and disposing of an element of its landmark £140m Merrick Place residential property development, pictured, in Southall, West London, to Grainger, the UK's largest listed residential landlord.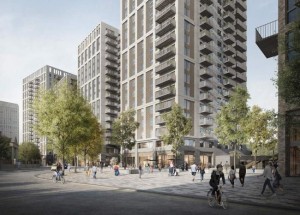 Network Homes is developing 575 homes, including 174 affordable apartments – 400 of which will be acquired by Grainger along - with commercial space and public amenity areas, making it one of the largest developments it has bought from a third party developer.
The TLT team was led by head of social housing Linda Convery, supported by construction partner Stacey Cassidy, tax partner Mark Braude, planning partner Katherine Evans, and real estate associate Kristian Scholfield.
Earlier this year TLT helped Network Homes complete the acquisition of a derelict former supermarket site near Edgware, North London – allowing it to build 100 much-needed affordable homes as well as job-creating retail space.
Network Homes executive director of development David Gooch said: "Grainger is a significant operator in the private rented sector and we're pleased to have reached an agreement with them to provide such a significant number of homes.
"This is an important milestone for us, as we do our part to provide more high-quality, purpose-built private rented units across London, as well as affordable housing that will hugely benefit local communities.
"We are grateful to TLT for their excellent support and advice throughout this important project. Given the scale and sheer complexity of the deal, their knowledge of the sector and experience on these kinds of deals was invaluable in getting this over the line."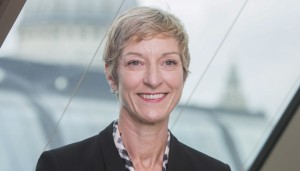 TLT partner and head of social housing Linda Convery, pictured, added: "This is an incredibly exciting project in the PRS (private rented sector) space and one that comes at a time when demand for affordable housing is higher than ever.
"It is no secret that the UK is facing crises both in terms of housing affordability and quality, so it's very rewarding to have worked on a project that delivers on both fronts.
"Our involvement on this large and complex project, for which we were able to bring our full service offering and expertise to bear, once again speaks to the confidence our clients have in us to support them on their most challenging and significant matters."
Network Homes owns and manages more than 20,000 homes across London, Hertfordshire and the South East.