West of England Metro Mayor Dan Norris said the Spring Budget contained some measures that would benefit the region but overall would do nothing to unleash the potential of its businesses.
"The hit to living standards over the past two years is the largest since records began," the Labour mayor, pictured, who heads the West of England Combined Authority, said.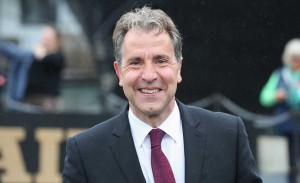 "West of England people are feeling it every day in their pockets. The Chancellor told us working people will keep paying the price of 13 years of Conservative economic mismanagement while the top 1% get a surprise bonus in their pension pots."

He welcomed the previously announced £18m for education and skills projects across the region including new and improved facilities at Bristol College and South Gloucestershire and Stroud College.
"I'm proud to have secured this funding to help our young people to thrive," he added.
"It will also mean a new site for 14 manufacturing firms at Hengrove Park plus investment in hydrogen at the University of Bath as we continue in our quest to make the West of England a national and global leader in this clean fuel."

He also "cautiously welcomed" the objective of multi-year funding settlements for all mayoral combined authorities – although he said he awaited further details.

"The Tories do not have the long-term plan to address the challenges of today," he added.
"After all this time – all these Budgets and plans, chancellors and prime ministers – wages have still stagnated, taxes have risen and our public services are creaking.
"The West of England has so much potential – we have the drive to do whatever we put our minds to. But we have a government that is an anchor to progress – one that is out of ideas and out of time".
The West of England Combined Authority has responsibility for training, housing and transport across the Bristol, South Gloucestershire and Bath and North East Somerset local authority areas.