Each week Bristol Business News gives a prominent member of the area's business community the last word on its weekly e-bulletin. This week Richard Purcell, co-founder and director of Bristol assistive tech business CareScribe, answers our 10 questions.
What was the LAST: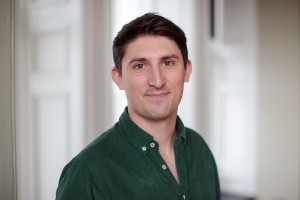 Film you watched? The Unbearable Weight of Massive Talent
Book you read? Hooked: How to Build Habit-Forming Products by Nir Eyal
Music you bought/downloaded? I continuously listen to generic chill-out lounge music in my life's pursuit to live within the last five minutes of an episode of Grand Designs.
Concert or play you went to? Wuthering Heights at the Bristol Old Vic – a family member was working on the brilliant Emma Rice production.
Sporting event you attended? I get beaten at football every Wednesday, but never stop enjoying it.
Holiday you went on? Regular trips to surf in Devon, where I can really switch off.
Restaurant you ate in? Pasta Loco, Bristol
Thing that annoyed you? Something to do with NHS resourcing, a constant topic of discussion in our household.
Thing that made you laugh out loud? My wife, pretty much every day (soppy but true).
Piece of good advice you were given? Treat others how you want to be treated. (A mantra that can't be repeated enough.)
Richard Purcell is an NHS doctor and entrepreneur, working to develop innovative assistive technologies designed to promote and enable diversity and inclusion in education and the workplace. He has established and grown two successful technology companies – Medincle and CareScribe, which has grown from three to 30 people over the past year.