Each week Bristol Business News gives a prominent member of the city's business community the last word on its weekly e-bulletin. This week Matthew Bracher, managing director at Haines Watts Bristol, answers our 10 questions.
What was the LAST: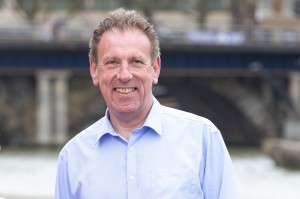 Film you watched? The original The Fast and the Furious. An absolute classic of the modern age.

Book you read? Brief Answers to the Big Questions. I'm still as ignorant now as before I read it. Stephen Hawking is just on a different level to my brain.

Music you bought/downloaded? I don't listen to much music, so the answer to this is probably Tiger Feet by Mud.

Concert or play you went to? In audience with Francis Rossi from Status Quo. A funny and talented chap who does know more than three chords.

Sporting event you attended? Oh, this is a good one – Manchester Utd 0 : Liverpool 5 (ha ha ha ha ha).

Holiday you went on? Leaving apart an Ikea assembling week in Tenby, a great break in a cliffside cottage in West Wales – wine, chair, firepit, company, overlooking the sea.

Restaurant you ate in? Wagamama. I made the mistake of choosing ramen instead of the usual Yaki Soba.

Thing that annoyed you? Not enough space here but there are a few things…

Thing that made you laugh out loud? Snow White's companions are finding the economic conditions tough – they are having difficulty putting food on the table.

Piece of good advice you were given? Always communicate with people in the way you would like to be communicated with if you were in their place.

Matt Bracher has worked with Haines Watts in Bristol since 2008. He is an experienced chartered accountant who has worked with businesses across the spectrums of size and type. He specialises in dealing with owner-managed businesses, law firms and professional practices, charities and companies in property, transport, dentistry and medicine, and wholesale. He's committed to working with, not for, his clients, ensuring they trust him to look after their interests.