Bristol law firm Temple Bright has provided legal support on an investment in Twitter analytics start-up Blurrt by Welsh language broadcaster S4C's commercial arm.
The investment gives S4C Commercial the chance to develop a more sophisticated understanding of audience behaviours while access to Blurrt's data will help it shape the development of its platform.
Cwmbran-based Blurrt last year launched tools aimed at the TV industry that can track, analyse and use dashboards to present some of the sentiment (positive and negative opinions) expressed on Twitter about TV programmes and other viewing.
It taps into the way that Twitter is becoming the most popular social media platform to comment on TV shows while users are watching them.
This in turns gives Blurrt the chance to catalogue these views and create powerful content and visuals useful to broadcasters and others in the TV industry.
Blurrt managing director Jason Smith said: "The existing tools for measuring and understanding TV viewing, such as BARB research, just deal in the data – that is, they can say which viewer types watched a programme, and in what numbers, but not what they thought of it.
"Given today's complex and changing TV world, of catch-up and on-demand TV plus other internet viewing options and services like Netflix, there's a clear need to go further, and that's what we do. We are delighted that S4C Commercial can see the power of our tools and has invested in the business."
S4C Commercial's Elin Morris said of the deal: "TV is changing fast, and there is a need for broadcasters to capture a more sophisticated viewer story that goes beyond the basic viewing numbers. Blurrt's platform is excellent already and has the potential to do even more, so we are delighted to be involved – though we will be leaving the day-to-day running of the business to the founding management."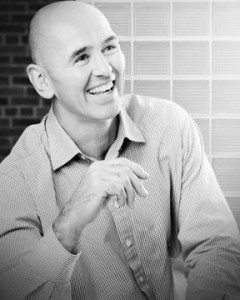 The deal between S4C and Blurrt was handled by Chris Crane, pictured, partner at the Bristol and London law firm Temple Bright. Chris said: "There is great value for both sides, and that's what the best deals offer. Blurrt's platform is sophisticated and powerful, but will benefit from the credibility of an established partner like S4C Commercial. For its part, S4C Commercial should learn a lot from using the platform and get just what it needs as Blurrt's tools continue to develop."
Blurrt's Jason Smith said the platform "provides a new kind of business intelligence" that broadcasters can be certain of, by letting them see precisely how an audience feels about a particular piece of content. "You get clarity about sentiments and the social conversation, reported, illustrated and available at a glance and in real time. It gives broadcasters real, regular insights and compares more than favourably with the expense of conducting even one-off pieces of market research."
The market for social media analytics is growing all the time, but to date businesses in the sector have mainly been bought by marketing companies and big consumer brands. Now the TV industry can be added to that list.
Temple Bright co-founder Tim Summers said: "Our latest tech-driven deal, this time run by Chris Crane working out of our Bristol office, once again shows how Temple Bright has carved out a space supporting the most interesting technology businesses.
"Blurrt has a great opportunity in its social media analytics niche, and its chances are boosted enormously by S4C's investment. It's a credible and established broadcaster with a great track record, and its involvement means Blurrt has a strong story to take to other broadcasters."