Bristol Airport is to press ahead with what it called "responsible growth" after the latest legal challenge against its multi-million pound expansion was rejected.
Secretary of State for Levelling Up ruled there was "no compelling reason" to uphold the appeal by anti-expansion umbrella group Bristol Airport Action Network (BAAN).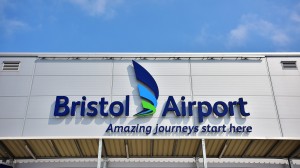 The airport's proposals, pictured, will increase its capacity to handle 12m passengers a year – up from the 10m restriction under its previous planning permission – which will involve expanding the terminal building and increasing car parking.
The airport's Canadian owner Ontario Teachers' Pension Plan claims this will create 800 jobs at the airport and up to a further 5,000 regionally, adding an estimated £430m to the South West's economy.
In a statement, Bristol Airport said: "The decision is excellent news for our region's economy, allowing us to create thousands of new jobs in the years ahead and open-up new direct links, and support inbound tourism.
"We will now take forward our multi-million-pound plans for net zero operations by 2030 and look forward to working with stakeholders and the community to deliver responsible growth."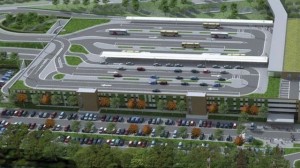 The plans were originally rejected by North Somerset Council nearly three years ago but overturned on appeal by the airport to the government's Planning Inspectorate.
The expansion had been backed by regional business groups such as the CBI and Federation of Small Businesses (FSB) but opposed by Bristol, South Gloucestershire, Bath & North East Somerset and North Somerset councils and the West of England Combined Authority (WECA), mainly on the grounds of higher emissions from increased air traffic.
Many of the region's MPs also opposed the expansion, with Bath MP Wera Hobhouse calling the Planning Inspectorate's approval "a bleak day for our planet".
BAAN argued that the expansion would not be legally compliant with the Climate Change Act, the Paris Agreement and the government's commitment to be carbon neutral by 2050.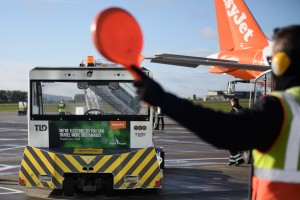 However, the High Court ruled it could go ahead in January. This week the Levelling Up Secretary refused permission for BAAN to appeal on all grounds, saying that "none had a real prospect of success and there is no other compelling reason for the Court of Appeal to entertain an appeal".
The airport, which has made the fastest recovery from the pandemic of any in the UK, expects to handle around 9.9m passengers this year. a number of new destinations from Bristol are being introduced this year by airlines, including Ryanair and easyJet.
It has set an ambitious target of becoming net zero by 2030 – which, if successful, would make it the first UK airport to achieve the standard.
It recently started construction work on its first on-sit solar farm – roughly the size of one-and-a-half football pitches – and has been involved in a number of trials and research projects over the past few years aimed at making it more sustainable.
These have ranged from using electric buses to transfer passengers to their planes to planting carbon-absorbing flowers and grass.