Bristol marketing agency Synergy Creative's annual quiz has raised more than £500 for local charity Alive!
Synergy, which specialises in providing branding, employee communications and marketing services for clients across the UK, chose Alive! as its charity of the year in January following nominations and a vote by its employees.
The charity (www.aliveactivities.org) supports older people living with dementia or physical disability by organi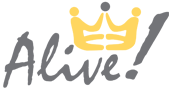 sing activity sessions which help stimulate them physically, mentally, emotionally and spiritually.
The quiz, at The Wellington pub on Gloucester Road, attracted more 100 people in 30 teams from clients and suppliers including Rolls-Royce, NHS, UWE, Open University, the BBC and Harvey Nichols as well as family and friends.
Prizes for a raffle came from a number of businesses across Bristol including bed and breakfast at Bristol's boutique hotel Berwick Lodge, cases of wine and gym membership passes at David Lloyd.
As well as organising a number of fundraising activities Synergy is also donating professional support to Alive!, including help with developing and producing marketing, membership and exhibition materials and developing social media strategies.
The charity's founder and executive director Tim Lloyd-Yeates said: "We've been delighted to have had Synergy's support over the past few months, both from their fundraising efforts and the invaluable contribution they've made to our marketing communications. A wonderful time was had by all at the quiz night, and it was also a great opportunity to further raise the profile of the work we do."
Synergy director Giles Hicks added: "The annual quiz has definitely become a regular fixture on the Synergy social calendar. It was a fantastic evening made even better by the donation we are able to pass onto Alive!"
The winning quiz team was the imaginatively-named Kathy Smelling and the Wildbunch, made up of individuals from Harvey Nichols, The Rummer Hotel and Brasserie Blanc, which scored an impressive 77 points out of a possible 90.