Direct marketing expert James Harvey has joined Bristol-based brand engagement and internal communications consultancy Synergy Creative.
James, pictured, who has more than 10 years' experience in direct marketing and market research, joins as a senior account manager.
He previously worked at Loop, the Bristol-based business consultancy, where he gained experience of running glo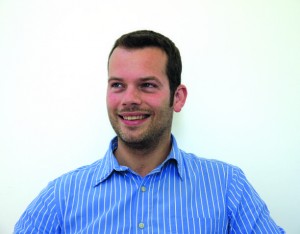 bal communication campaigns for organisations such as BP, Aviva and Rio Tinto.
At Synergy he will be working with Ladbrokes, Arval and the NHS as well as supporting the agency's on-going new business drive, which has recently been extended to investigate opportunities in South East Asia.
Westbury-on-Trym based Synergy has enjoyed steady growth since its launch in 2006 and now has a team of 16 people working across a range of public and private sector accounts including Caterpillar, Ageas and Hills Pet Nutrition.
Director Giles Hicks said: "James has gained some impressive experience working on a number of high-profile projects. His experience of managing global campaigns will also be extremely useful as we continue to look for opportunities to move into overseas markets. It's great to have him on board."