Francis Clark Financial Planning has appointed experienced wealth manager Chris Reah as its new managing director.
Chris, pictured, brings a blend of private banking and wealth management experience to the role, having worked closely with financial planners during his 25-year career with NatWest Stockbrokers, Coutts and Arbuthnot Latham.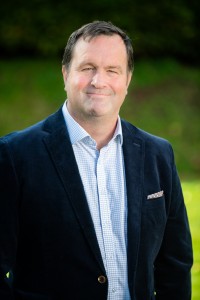 FCFP is wholly owned by PKF Francis Clark, the South West's largest independent accountancy firm, which opened an office in Bristol three years ago.
FCFP's team of around 70 people, including 17 financial planners, works closely with colleagues at PKF Francis Clark to provide joined-up advice to individuals and businesses.
Its staff are based in Bristol, along with offices in Exeter, Plymouth, Poole, Salisbury, Taunton, Torquay and Truro, and provide bespoke services, including investment, retirement and inheritance tax planning, personal and business protection, employee benefits and workplace pensions.
Chris's appointment comes after Francis Clark Financial Planning 's (FCFP) team across the South West was bolstered by the recruitment of financial planners Olya Edwards and Kate Stephen and Chris Revill.
Chris, who also becomes a partner in PKF Francis Clark, said: "What's exciting for me about joining FCFP is we have a great mix of loyal colleagues who have grown with the business and a cadre of more recent joiners, which shows we're attracting talent and have an appetite to develop people.
"My role is to set the culture, lead the team and allow people to flourish, because that's when they deliver the best service to clients.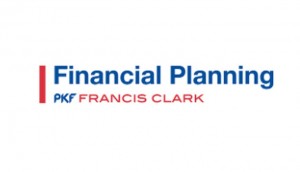 "We're well placed to build on where we are today and my vision is for us to be the most admired financial adviser, both by clients for helping them achieve their ambitions and by colleagues who are proud to work here." 
He added that he had always admired PKF Francis Clark, and the firm's growth over the years was a great testament to the way it treated its clients.
"Working alongside our accountancy and tax adviser colleagues is certainly an advantage when it comes to serving our financial planning clients in a holistic way," he said.
"I'm really impressed by what I have found here and there's huge enthusiasm in the team for what the next chapter will bring."
FCFP chairman and PKF Francis Clark partner Nick Gooch added: "Chris was the outstanding candidate to lead the next phase of development for Francis Clark Financial Planning, thanks to his superb leadership qualities and track record of bringing teams along with him on the journey.
"He is passionate about helping others to flourish, and his approach fits perfectly with our ethos of sharing the ambitions of our clients and our people.
"We're delighted he has joined us to build on the growth we have achieved in recent years."
Chris, who describes himself as a family-oriented sports fanatic, raised £50,000 for charities in the South West, running this year's London Marathon in aid of Children's Hospice South West.
PKF Francis Clark's Bristol office on Victoria Street has grown rapidly and now has a team of around 50 people advising a wide range of clients.
It is one of the firm's eight offices across the South West, which between them employ 53 partners and more than 800 members of staff.