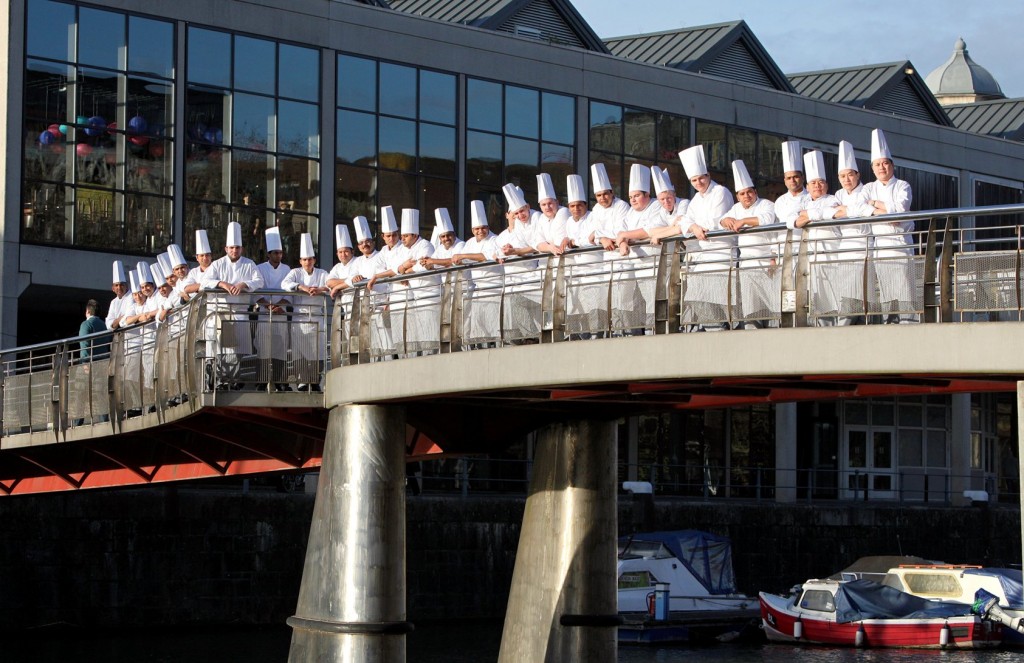 Bristol has been chosen as the first venue and home of a new restaurant brand which is expected to be the next big thing for the UK's restaurant sector.
The £3m Za Za Bazaar restaurant, which opened this at Bristol Harbourside, has 1,000 covers in more than 30,000 sq ft and has created 130 local jobs.
Seven further 'super restaurants' are planned across the UK in a £10m-plus investment programme that could create more than 1,000 jobs.
Za Za Bazaar promises a ground-breaking dining concept that will offer what it calls a rich variety of global cuisine at a fixed-price presented in a buzzing oriental 'night market' environment.
Adventure and live cooking are at the heart of the restaurant concept, which sets cuisine from India, China, Japan, the Far East, South America and Europe against vivid backdrops, reflecting the cultures from which it originates. Graffiti artists from around the world have created a vivid array of authentic murals throughout the restaurant.
The bar offers 300 different drinks inspired by five continents, with 35 cocktails inspired by European, Asian, American and Arctic cuisines as well as a wide range of spirits, wines and champagnes and beers from 10 countries, including China, India, Portugal and Brazil.
The restaurant employs 36 specialist chefs.
Executive chef Nitin Bhatnagar said: "We have researched the market and we are delighted to announce that we are the UK's largest restaurant, featuring the widest range of world cuisine from all the continents.
"But, what is important to us is not the size of the restaurant, but the quality, freshness and variety of the food that we will be serving.
"It is the personality, skill and individualism of our master chefs that will make Za Za Bazaar famous – as well as the scale and variety of this operation."
Za Za Bazaar factfile:
130 jobs in Bristol (1,000 jobs across the UK over the next 18 months)
36 chefs supported by eight kitchen porters
1,000 covers
Up to 2,100 people dining on a single night
A truck load of vegetables consumed every day
1,300kg of rice consumed each week
60kg of pasta consumed a day
15kg of fresh ravioli prepared on the premises each day
18kg of pizza flour used to make fresh pizzas every day on the premises
4,000 bread rolls baked on the premises on a Saturday
2,500 chickens consumed every four days
1,000kg of beef consumed a week
Six fridges – the biggest being 400 sq ft
. . . and 8,000 dishes to wash up – using a fully-automated, conveyor belt system.