More than 100m free meals were redistributed last year by Neighbourly, the pioneering Bristol-based community engagement platform, while it also doubled its number of corporate partners amid the worst cost of living crisis for generations.
New corporate partners taken on in 2022 included Pret A Manger, Hampshire Trust Bank and WSP, who joined blue-chip organisations such as M&S, Aldi, Lidl, B&Q and RSA Insurance in working with Neighbourly to support local charities and community causes.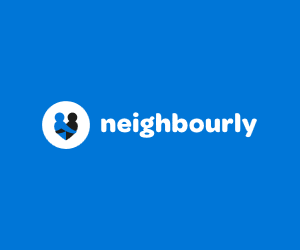 Neighbourly's platform automatically measures the financial impact of support for all its clients, along with other social and environmental impact metrics.
Since the platform's launch in 2014 it now sits at more than £250m, with the goal of reaching £1bn by 2025.
During 2022 the platform facilitated the donation of over 38m meals' worth of surplus food, aided the delivery of 31,000 employee volunteer hours and disbursed £5.2m in grants.
These programmes supported more than 7,000 causes that between them help 2.6m-plus people in the UK and Ireland every week.
Neighbourly last year was also awarded a prestigious Queen's Award for Enterprise and expanded its team by 65% to nearly 100 staff members as the business continued to scale and grow at pace.
Neighbourly CEO Steve Butterworth, pictured with COO Zoe Colosimo, said: "There have been enormous challenges for everyone involved in the charity sector over the past 12 months, but we've seen strong growth in our impact and the resources that we've been able to channel to those that need them most."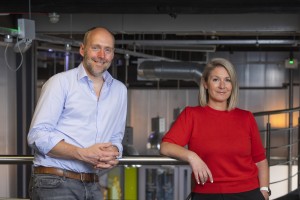 In direct response to the continued high demand faced by local causes, as identified by Neighbourly's quarterly survey of community groups, it set up the Warm Communities Fund in December – a 'needs-led' donation fund designed to support those charities and community groups in its network providing 'warm banks' and food donations. The fund has so far raised £50,000.
Steve Butterworth added: "We're immensely proud of our achievements to date, which are thanks to the hard work of the whole Neighbourly team, our network of good causes and our corporate partners.
"Looking ahead, we remain committed to channelling resources that our clients have to give into the heart of local communities, as well as developing new platform features to further enhance our impact.
"We have ambitious plans to grow our offer while remaining true to our values as a founding UK B Corp, and to do this in a way that meets the increasing need for community investment."
Neighbourly was set up to connect businesses with local vetted good causes to make a positive and measurable impact in communities by donating volunteer time, financial support and surplus products.
Its network of more than 24,000 vetted local causes is mapped against impact themes and development goals so that businesses can easily connect their resources and measure the positive impact they are having on their business, employees, communities and the planet.
Through Neighbourly's smart-matching system, businesses are paired with causes that need their resources, allowing corporate companies to have a genuine impact on their employees and customers lives across the UK and Ireland.
The firm, which is based at Bristol's Engine Shed innovation hub, was one of the UK's first B Corporations.