Profits and revenues have declined at Bristol-based Imperial Tobacco as it continues to concentrate on its top-performing brands and make major savings by reducing its stock.
The group, Europe's second-largest tobacco company, today reported a 4% fall in adjusted half-year operating profits to £1.37bn on total revenues down 5% at £3.13bn.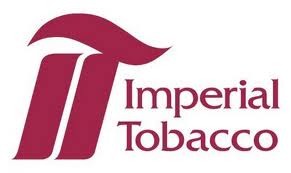 However it said its 10 'growth brands' – which include Lambert & Butler, JPS and Gauloises in the UK – had outperformed the market during the six months to March 31.
It also said it was looking for long-term growth from its recent entry into the e-cigarette market. It launched the Puritane brand, which is being sold exclusively through Boots, in February and was planning further product launches.
Chief executive Alison Cooper said: "We continue to drive our strategy to build the quality and sustainability of the business. Our stock optimisation programme has inevitably impacted some of our numbers but I'm pleased with our underlying performance. Our growth brands again outperformed the market, with underlying volumes up 4%. Actively managing our cost base is releasing funds to invest in these brands and their development is being further supported by the stock optimisation programme.
"Our second-half priority is to build on our growth momentum with a particular focus on strengthening our market shares, which are on an improving trend across many territories. Conditions are still tough in some markets but we continue to demonstrate our resilience and remain on course to deliver our full year targets."
Imperial, which has its global HQ in Bristol, said last month it is to close its cigarette factory in Nottingham with the loss of all 540 jobs. The factory is operating is half its capacity.