Archaeological investigation work underway at St Mary le Port in Bristol city centre could shape the future development of the historic area.
Site development manager MEPC, which is planning to redevelop the high-profile but neglected area, said the dig – being staged in collaboration with Bristol City Council – will gather detailed information to inform plans to revitalise it.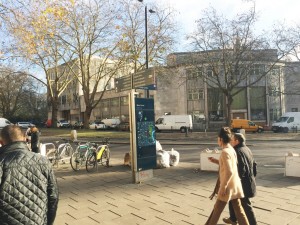 The work is the first physical activity on the site since US-based global investment manager Federated Hermes acquired its three main buildings – Bank House, Bank of England House and Norwich Union House – last October.
Shortly afterwards it announced plans to replace the buildings, two of which – Bank of England House and Norwich Union House – have been vacant for decades, with what called a "new memorable and distinctive place that reinstates lost streets and routes that existed before the Second World War".
It also said the development would respect the historic context of Bristol's Old City – the birthplace of the city – and encourage "new positive roles" for the remains of the St Mary le Port tower and nearby historic St Peter's Church.
The move would plough £90m into Bristol's economy, creating hundreds of jobs and restoring pride to a key area of the city, according to Federated Hermes, which appointed British property investment and development group MEPC as development manager on the project.
MEPC commercial director Roz Bird said: "Conducting this site investigation is a key piece of work, which will enable us to refine our exciting plans for the site.
"Due to the site having been heavily bombed in the War, then bulldozed and redeveloped in the Sixties, we are not expecting to find anything of major significance but with this being the birthplace of Bristol with so much history, it's really important to understand as much as we can.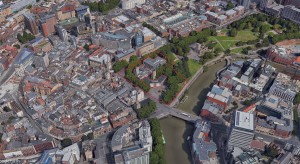 "Anything that is found will be made public and shared with the council's planning and archaeology teams.
"Our design team is continuing to work in partnership with the council and local stakeholder groups to create a great new place in the heart of the city centre and we're looking forward to sharing our plans with the wider community shortly."
Wessex Archaeology senior archaeologist Cai Mason added: "This is a really exciting project to be involved in – firstly to see what remains of the medieval and later city might have survived the attentions of the Luftwaffe and post-war builders, and secondly to contribute towards bringing this long-neglected corner of our city back into productive use."
The council's City Centre Framework, which was approved by cabinet last July, identifies St Mary le Port as a key development site. It details how changing lifestyles and population growth in the area can be harnessed to make the heart of the city more sustainable, easier to get to and a more attractive place to live, work, shop and visit.
Federated Hermes says its scheme would recognise the sensitivities in and around the site, including the Scheduled Ancient Monument of the St Mary Le Port Church ruins and neighbouring Castle Park, which it said would be taken into account throughout the design, planning and consultation stages.
It is the latest of at least five schemes drawn up to redevelop the area since Castle Park opened in 1978.
Pittsburgh-headquartered Federated Hermes has $628.8bn (£459.8bn) in assets under management and clients spanning corporations, government entities, insurance companies, foundations and endowments, banks and broker/dealers.
It provides active investment management and engagement services to more than 11,000 institutions and intermediaries.