Quartet, the community foundation covering Bristol and the West of England, has appointed Suzanne Rolt as its new CEO.
Suzanne, pictured, has nearly 15 years' experience in charity leadership, having led Bristol's iconic music venue St George's as director and CEO since 2006.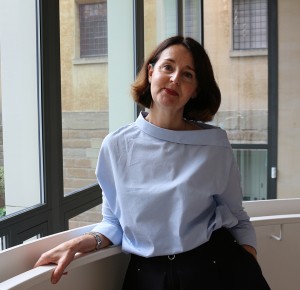 She will join Quartet as it is on course for another record-breaking year of grant-making across the Bristol, Bath & North East Somerset, North Somerset and South Gloucestershire council areas.
Suzanne, who takes up her new role in April, replaces Sue Turner, who resigned last September after leading the organisation for more than five years.
Quartet's philanthropy director Ronnie Brown will continue as interim CEO until Suzanne joins.
Suzanne was awarded the ABO/Classical Music Awards UK Concert Hall Manager of the Year in 2019 In recognition of her achievements at St George's, including overseeing its £6.3m extension and refurbishment, which opened in 2018.
Last year she was invited to write a weekly diary for The Telegraph, charting the challenges of running a cultural organisation during the Covid pandemic.
She is a director of the British Association of Concert Halls, chair of Bristol Cultural Development Partnership/Festival of Ideas and a trustee of Orchestras Live.
Quartet was set up in 1987 it has built an endowment worth more than £54m, which is invested as a permanent source of financial support for community projects across the West of England – around £3.5m a year.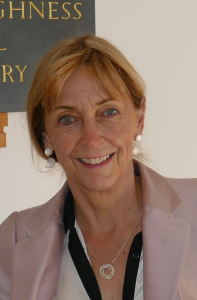 During the lockdowns it launched an emergency fund in response to a massive increase in pleas for financial support from small, grass-roots community organisations and since last March has awarded more than £2m in Covid-related grants to local charitable organisations.
Quartet chair of trustees Sue Mountstevens, pictured, said: "Thanks to our committed supporters, Quartet is in a strong position to help local charitable organisations take action throughout the Covid-19 pandemic.
"With Suzanne's leadership experience, philanthropy knowledge and energy we'll be able to do more to help with the Covid response and recovery.
"Quartet's growth in recent years has been remarkable, and Ronnie will continue this good work in his role as when Suzanne joins us in April."
Suzanne added: "I've been privileged to have my dream job, running one of the country's finest halls, meeting the world's greatest musicians, and having the best seat in the house for thousands of brilliant and unforgettable concerts.
"Now I have an opportunity to direct my passion and experience towards leading Quartet, an organisation dedicated to improving people's lives and bringing about positive change."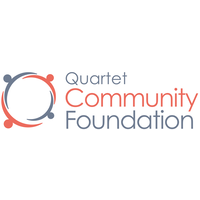 St George's said Suzanne had helped raise its profile to emerge as one of the country's leading concert halls, loved by artists and audiences alike.
Under Suzanne's 15-year tenure the venue, pictured, welcomed a growing number of visitors, encouraged by a broader programme of contemporary, folk, jazz, world music and spoken word events, and a succession of successful classical music series and festivals.
Quick to spot the potential in new artistic alliances, Suzanne forged associations with ground-breaking ensembles such as Aurora Orchestra and Chineke! Orchestra.
Her collaborative approach has led to strategic partnerships across the city including the formation of Bristol Music Consortium and a new and ongoing strategic partnership with the University of Bristol.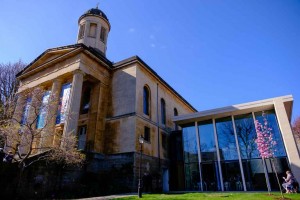 St George's chair Ben Heald said: "We're sad to be saying goodbye to Suzanne, but immensely appreciative of what she's achieved for the organisation.
"The strength of St George's reputation for creating unique and inspirational musical experiences for audiences and artists has everything to do with her tremendous programming, people and leadership skills.
"Above all though, her tenure saw us reinvent ourselves as an all-day venue through the successful fundraise and completion of our glorious new extension.  We wish her all the very best at Quartet."