Bristol influencer marketing agency Fourth Floor has teamed up with a Bath consultancy to power-up its offering to clients in the gaming, tech and entertainment sectors.
Fourth Floor and Bath-based specialist marketing agency Dialect have both experienced significant growth over the past year due to new client wins and from digital audiences, who have consumed more content than ever through lockdown.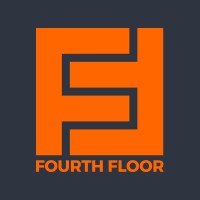 Last year, the combined efforts of the two agencies reached an incredible 1bn views from consumers interested in content from gaming, tech and entertainment brands.
Fourth Floor is a specialist influencer marketing agency dedicated to building relationships between brands and content creators.
Dialect's creative division develops world-class branded content for many of gaming's biggest brands which its media team deploys to engage the right audiences with the right message at every stage of the customer journey.
By teaming up they can share insights and analysis to greater evaluate and track campaign performance and success and offer combined fully integrated marketing services across paid, owned and earned media.
Fourth Floor is headquartered in Bristol with offices in Bordeaux, Toronto and Brighton. It was launched in 2017 by Rich Keith, who previously worked at Bath-based media group Future as a publisher and editor, and as chief revenue officer at Bristol-based Yogscast, the social video company behind the world's largest gaming YouTube channel.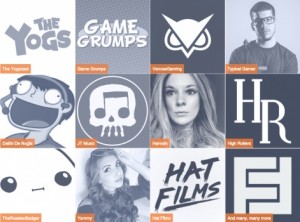 It specialises in helping brands reach consumers by building partnerships with influential social media content creators to produce branded content that engages audiences and builds emotional connections.
Its services include campaign planning and managing, advocacy programs, event management and merchandising solutions all driven by its proprietary insight engine technology. Fourth Floor's clients include Ubisoft, Square-Enix, Wargaming, Frontier Developments, Turtle Beach and SEGA.
Last year it appointed Robert Price, the former MD and SVP of home entertainment for 20th Century Fox UK, as chairman.
Dialect was founded in 2011 and has bases in San Francisco Los Angeles, Toronto and London as well as Bath. It creates and places branded content and media to engage audiences on all platforms – services include content video production and studios, audience research, customer journey tracking, social media marketing, media planning and buying.
Dialect's clients include Amazon, Logitech G, Astro, Blue, Nvidia, Rebellion and Wizards of the Coast.
Dialect CEO John Gower said: "Working together enables both agencies to go from strength to strength. We've known many of their team for a long time and have always admired their work.

"This alliance means we can offer a broader range of marketing services across, paid, owned and earned media, with insights shared between us – which means continuously improving optimization and better results for our clients"
Fourth Floor CEO Rich Keith added: "We're all really excited about what this alliance will bring – both for our clients, and our teams.
"We're both working for many of the world's biggest gaming and tech brands, and by working together we can offer an even deeper, more integrated set of services. We're both increasingly focused on delivering campaigns underpinned by data – and together, we can take that to the next level."