Bristol communications agency Purplefish is to support three South West-based charities this year by helping their fundraising, volunteering, and communications campaigns.
Purplefish said, as a business with purpose, it was committed to making a positive social impact in its home city and beyond by working with charities that have been vital during the challenges of the last 12 months.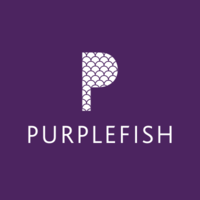 The three charities are FareShare South West, Bristol Mind and The Diversity Trust.
The difficult times sparked by the pandemic means demand for FareShare South West's support has quadruple as it works hard to tackle issues surrounding food poverty, food waste and hunger by redistributing surplus food across the region.
Part of the UK's largest food charity, it collects surplus food from supermarket distribution centres, manufacturers and producers and redistributes it to charities and community groups such as homeless shelters, breakfast clubs or elderly people's lunch clubs.
Purplefish is supporting its latest campaign Foodstock 2020 with the team, pictured, volunteering in the distribution warehouse to sort and pack food parcels and by donating to the charity.
Bristol Mind, the mental health charity for Bristol and surrounding areas, promotes wellbeing and recovery through a range of services. It aims to promote a positive outlook of mental health and provide accessible and empowering services including emotional support helplines and counselling.
Purplefish is supporting it with fundraising activities, helping to raise awareness of the charity through dedicated social media campaigns and has made an annual donation.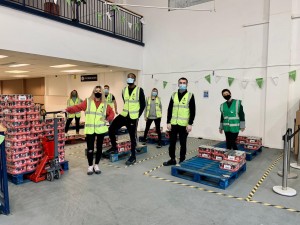 The third partner, The Diversity Trust, is a community interest company providing training across the UK on equality, diversity and inclusion. As part of the partnership, Purplefish has made an annual donation and will be working with it on social media campaigns and research to help promote equality, diversity, and inclusion in Bristol.
The Diversity Trust will also deliver its corporate training programme to the Purplefish team.
Purplefish, which is based at Bristol's Paintworks creative quarter, specialises in working with clients in sectors such as property, hospitality, not-for-profit and community, consumer brands, tech and business services.
Purplefish managing director Joanna Randall, pictured, who launched the agency in  2012, said: "As an agency, we strive to make a difference and put purpose above profits, in this current climate it is more important than ever that we provide as much support as possible.
"With so many fantastic and worthy charities in the South West, it was tough to select just three and we asked the team to put their suggestions forward to help with the selection. The three we are able to partner with this year are offering vital support and we are proud to be part of their 2021 fundraising efforts."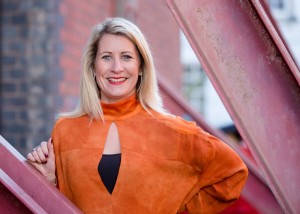 The Diversity Trust executive director Berkeley Wilde added: "Reaching communities is a vital tool for inclusion. Purplefish shares our core values of equity and diversity.
"Our partnership together means we will reach more people in more communities through our shared campaigns and awareness raising. It is vital that individuals and communities feel visible and included.
"We are looking forward to championing the often less heard voices. As well as sharing key messages through our research and corporate training."
Bristol Mind fundraising and networking coordinator Leilah King said the organisation was thrilled that Purplefish had chosen it as a charity of the year.
"As the need for local services increase, local partnerships are more important than ever. We love working with local creatives as this will help us raise awareness and reach more people. Thank you for choosing Bristol Mind," she added.