Businesses based at SETsquared Bristol, the city's acclaimed incubator, last year attracted investments worth a total of £40.2m – equivalent to more than 10% of the total raised by the South West region for the third year in a row.
The achievement came despite the region's investment market slowing in 2020 due to the pandemic. 

More than half of SETsquared Bristol's 80 members secured funding during the year – a record for the University of Bristol-led incubator.
Based at the city's Engine Shed innovation hub, SETsquared Bristol supports the growth of technology-based businesses, helping them move from initial ideas into commercial viability.
SETsquared Bristol members also created 225 jobs, generated a total of £32m in revenues and achieved record numbers for leadership diversity.
While the figures reveal a marked slowdown from the record results of 2019, when members collectively achieved revenues of more than £58m and secured total funding of £64m, the number of jobs created is not far short of the 240 achieved then.
The incubator is playing a leading role in making tech more inclusive. Its initiatives to give under-represented groups access to funded business support and coaching include its Breakthrough Bursary for BAME (black, Asian and minority ethnic) start-ups, now in its second year, and its Enterprising Women programme in partnership with NatWest.
Women made up 45% of the founders/CEOs of SETsquared Bristol member businesses while people from a BAME background made up 23% – figures far higher than the UK average for the tech sector and for business as a whole.
Last year's investment successes included digital eye care company OKKO Health, which raised £1.3m from funding and a grant from Innovate UK to develop an app that enables eye professionals to remotely monitor their patients' optical health.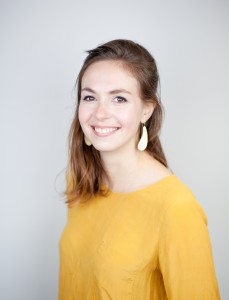 Its co-founder and CEO Dr Stephanie Campbell, pictured, said: "Covid-19 has made the need more urgent to bring home-monitoring technology to ophthalmology. We were delighted to secure both investment and grant funding in 2020 to develop our product, secured with the support of the SETsquared team."
Other successes included brand advocacy platform Duel, which secured £1.8m to develop its brand advocacy tools, advance its patented curation AI and hire more staff.
Earlier stage investment successes included GenomeKey, a research and development start-up searching for faster diagnosis and treatment of sepsis, which raised £192,000 from 16 members of Bristol Private Equity Club.
SETsquared Bristol centre director Steve Edwards said: "These fantastic results are a reminder of the strength of tech innovation in the South West, a testament to the work our members have put in to grow and a sign of the consistency of the SETsquared Bristol programme.
"We are also proud that we done this the right way, with our focus on inclusion paying dividends through an incredible representation of women and BAME founders."
SETsquared Bristol has incubated more than 260 companies since its launch 18 years ago and has raised £530m.
Last June it was named 'Hottest Accelerator in Europe' at The Europas Awards 2020, having been acclaimed as 'Global #1 University Business Incubator' in 2019, 2017 and 2015 as part of the SETsquared Partnership that brings together the research-intensive universities of Bristol, Bath, Exeter, Southampton and Surrey.
Pictured, below: SETsquared Bristol directors Steve Edwards and Monika Radclyffe, second and third left, with OKKO Health CEO Dr Stephanie Campbell, centre