Barclays has made three key senior appointments in its South West corporate banking division.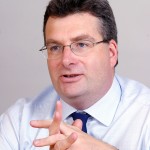 Gavin Isle, pictured right, who has worked for Barclays for 30 years, has been appointed as managing director, corporate banking, having undertaken the same job in the bank's Southern region since July 2010. His career has predominantly been in the corporate market – he was responsible for introducing Barclays' strategy for working alongside the technology and telecoms industry sector. He will now assume overall responsibility for a team of 100 staff delivering Barclays corporate client offering in the South West.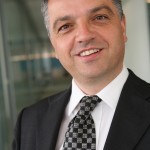 Gavin is joined by Martin French, left, who has been appointed as head of team for Barclays Corporate, Bristol and South West. Martin has worked for Barclays for 29 years, most recently as head of debt finance London at Barclays' Canary Wharf global headquarters.
Based at Barclays Corporate offices in Bristol, he will be responsible for managing a team of industry-focused relationship directors supporting clients turning over more than £25m and PLCs.
Martin said: "This is a great opportunity to head up Barclays Corporate large coverage team in what is my home region and further develop the already strong Barclays proposition. We have a history of serving our clients through economic highs and lows and will do everything we can to continue serving them well."
Joining Gavin and Martin is Mark Self, right, who has been appointed to lead the Bristol corporate relationship team with a focus on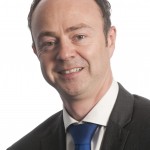 supporting clients with turnovers between £5m and £30m. Mark's appointment strengthens Barclays offering in the city and demonstrates the bank's ongoing appetite to offer a range of products and services with tailored solutions to meet regional business needs. Mark has worked for Barclays for seven years in the corporate division, having spent 10 years at Standard Chartered Bank.
Gavin Isle said: "These appointments clearly demonstrate Barclays commitment to providing increased support to the corporate market in the region. We welcome the opportunity to be the banking partner of choice as firms across the South West continue to pursue growth strategies in a challenging economic landscape."