The Bristol-based team behind aero-engine giant Rolls-Royce's world-leading short take-off and vertical landing system – which will power the supersonic Joint Strike Fighter – have been nominated for the UK's longest-running and most prestigious engineering prize
The LiftSystem is the world's first project of its kind and is one of the most significant to the UK in terms of exports and employment. It is nominated for the MacRobert Award, which is synonymous with spotting the 'next big thing' in the technology sector.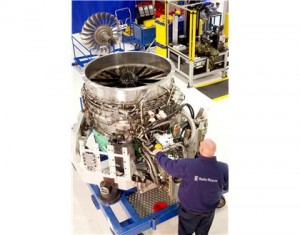 It has created and sustained 800 jobs in the UK, including development partnerships with eight UK universities and more than 20 companies in Rolls-Royce's supply chain. It contributes £60m a year to the UK economy through exports – a figure which is forecast to rise.
The engineering challenge, from concept to individual components and manufacturing and testing techniques, represents 50 years of sustained innovation.
The MacRobert Award identifies outstanding innovation with proven commercial promise and tangible societal benefit. The Bristol team are competing for a gold medal, a £50,000 cash prize, and the most prestigious engineering award in the UK. I've included some more info below.