Bristol-based social enterprise Restech has won £10,000 to help fund the expansion of its robotic education workshops.
Restech (Robotic Educational Systems and Technology), based at the Bristol & Bath Science Park, provides fun and inspiring workshops to schools and local young people on robotics, computer science and programming.
The cash from Santander's social enterprise development awards will help it build a website with an online learning platform and buy equipment to use in its robotic workshops. This will help it expand its services to a wider audience and enable more disadvantaged young people to gain access to new skills.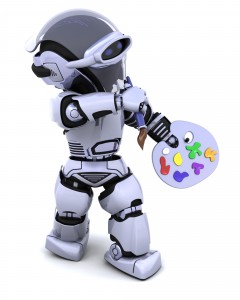 Restech director Zan Nadeem said: "The robotics industry is growing and schools are adapting their curriculum to include more of it. We were thrilled to win a Santander Award as it will help us to keep up to date with the fast pace robotics world and deliver our workshops to even more enthusiastic young people. "
Santander regional director Julian Alexander said: "At Santander we are committed to supporting communities and the Social Enterprise Development Awards were set up to help enterprises in the South West looking to grow. Restech has demonstrated the positive impact of their interactive teaching methods in the computing world and with increasing interest from schools they have great potential to expand. We're very pleased to be able to help them realise their goals."