Bristol start-up Spherics, whose innovative platform helps small firms measure, mitigate and manage their environmental impact, has been named as one of the rising stars of the UK tech sector.
Spherics' accessible tool for environmental reporting and management fills a gap in the market, empowering small businesses to monitor and reduce their emissions – turning a process that is often time-consuming, complex and expensive into one that is simple, powerful and affordable.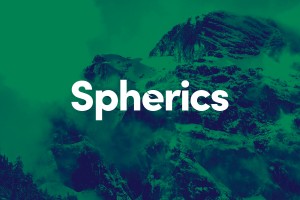 This commitment to helping businesses embrace accountability in the face of the climate crisis has earned the firm a coveted Tech Nation Rising Star award.
The awards are the UK's only national tech scale-up competition designed to showcase the most exciting companies at Seed to pre-Series A investment stage.
More than 330 applications were received, with regional and national winners chosen following a rigorous judging process.
Spherics was first selected as the South West winner before going on to become the claim the national 'Rising Star Net-Zero' title.
In total 10 'rising stars' were selected and two winners for specific award categories – environmental and diversity.
Spherics' platform automates the collection of data from accounting software and other sources to produce a robust carbon assessment, helping SMEs understand their impact and what that means in the bigger picture. 
Spherics then analyses data against industry trends and comes up with simple choices to reduce the firm's impact.
The data and tools enable companies to confidently report, accredit and demonstrate a positive brand story by embracing accountability.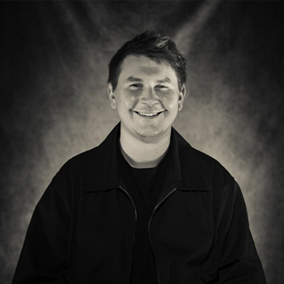 The Spherics platform links to popular cloud-accounting service providers such as Xero, Quickbooks, Sage and uses transactional data, supported by other data integrations to build up a robust carbon impact.
Companies can then track and monitor their environmental impact over time and set goals for future reductions. The software is currently free-to-use for businesses, in beta, before a commercial launch later this year.
Spherics co-founder George Sandilands, pictured, said: "Our mission is to support organisations approaching sustainability for the first time, as well as those who already have quality systems in place.
"Our tool, with a science-based approach, automates what can be a very time-consuming process.
"As the impact of companies on the environment continues to be high on the national agenda, it is only a matter of time before smaller businesses face carbon tax and regulation. By adopting climate tools now companies can demonstrate their environmental impact to prospective customers and clients.
"Spherics is leading the way for making climate action an efficient and easy process that any company can instigate as a simple tool in their business."
Tech Nation competitions lead Esme Caulfield added: "The Tech Nation Rising Stars competition highlights the best-in-class companies in the UK at the seed and pre-Series A stages, and shows the amazing tech companies that make up the UK's pipeline.
"It's incredibly exciting to see the 2021 Rising Stars winners across a broad mix of sectors like healthtech and edtech, as well as representing the most diverse Rising Stars cohort yet, with 50% of the winning companies having women founders, and 80% from outside London."
Having already been backed by Innovate UK funding and other seed capital, Spherics is planning a Series A investment round later this year.