Global design, engineering and project management consultancy Atkins has appointed Richard Bonner as market director for its buildings and places team based in its Bristol office.
Richard, pictured, has worked in the infrastructure sector for 30 years, most recently as a northern cities director for rival international design, engineering and management consulting Arcadis.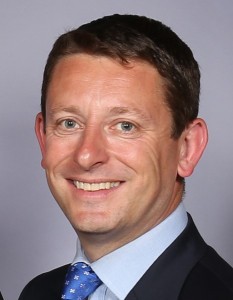 He is also been chair of the West of England Local Enterprise Partnership (LEP) for nearly two years, having joined its board in 2019, and represents it on the Western Gateway Board, the West of England/South Wales cross-border organisation which is driving economic growth, innovation and inward investment to the region.
He was president of Business West, the group that runs Bristol chamber of commerce, for four years until 2019.
In his new role at Atkin's Aztec West office, Richard will work across a number of portfolios, including central and local government, education, commercial and residential and metros and stations.
His predecessor James Rose, is now focussing on selected key client relationships and its Northern Transformation Programme.
Richard, who had worked at Arcadis since 2007, said: "I am thrilled to join Atkins, which is a market leader in providing integrated sustainable design and consultancy outcomes in our chosen markets.
"By working with our practices and leading the buildings and places team on delivery of design-led strategies for clients, we will be putting the importance of thriving places and positive social value outcomes at the heart of development.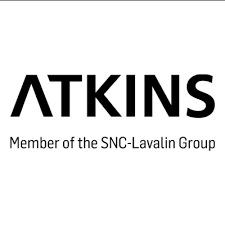 "I am looking forward to working with our clients and our people and partners to support the delivery of their goals and ambitions."
Prior to joining Arcadis, Richard established the South West office of Rose Project Services in Bristol, creating a business focussed on the property sector supporting clients in the delivery of their capital investment outcomes and leading on numerous commissions in the leisure, retail, residential, commercial and corporate real estate segments
Atkins, which is part of the Canadian professional services and project management group SNC-Lavalin, employs more than 19,000 people across the UK, North America, Middle East and Africa, Asia Pacific and Europe.
Richard's appointment is one of three senior arrivals at the consultancy that draw from top talent across the industry as it looks to bolster its position as one of the UK's leading engineering, planning and design consultancies.
The two other key appointments are Andrew Jones, formerly head of cities and a board member at AECOM, who has joined as senior service line director, planning and consenting, and Dr Deb Upadhyaya, previously with Homes England, who has newly-created role to drive the agenda on creating thriving places, as well as supporting the Northern cities project team.