Bristol's commercial property market will bounce back strongly this year with more speculative office developments and higher rents, according to the latest Market Monitor report from agents Alder King.
A marked recovery in occupier confidence has pushed available office and industrial space down to their lowest levels for five years, triggering rates of optimism in the market not seen since the downturn began in 2008, the research reveals.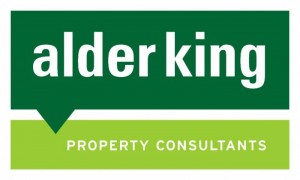 A growing trend to convert older city centre offices into residential space is also leading to a shortage of available workspace.
After strong take up last year, the total amount of office space in the city now stands at 2.38m sq ft, down from 2.55m sq ft in 2012. Supply is expected to fall further as around 500,000 sq ft of secondary offices is converted to residential use under Permitted Development Rights.
Two speculative developments are now underway – by Skanska at 66 Queen Square and Salmon Harvester at Temple Quay – which Alder King believes will push rental levels above the £27.50 per sq ft mark. It says additional speculative schemes are likely to follow this year.
Skanska is developing 61,000 sq ft of grade-A space by extending and refitting a grade-II listed Georgian terrace in Queen Square while Salmon Harvester's 100,000 sq ft, 2 Glass Wharf building is now under construction.
Earlier this month Bristol Business News revealed that Bristol Office Agents Society expects a spate of speculative schemes to meet demand for quality space following strong take-up last year.
Its figures showed that more than 504,500 sq ft of space was taken in the city centre in 2013 – a year-on-year increase of 23% and up on the five-year average.
However, the out-of-town market weakened with take-up falling from 251,373 sq ft in 2012 to 229,858 sq ft last year.
The supply of industrial space in Greater Bristol now stands at 2.75m sq ft,- its lowest for 10 years, according to the Market Monitor. This was in spite of a fall in take-up to 2.2m sq ft due to a lack of good quality supply constraining new deals.
Alder King predicts a return to design and build and more speculative industrial schemes in Bristol this year and with a shortage of accommodation below 10,000 sq ft, rents could return to the 2009 level of £7.75 per sq ft.
The retail sector experienced a cautious level of confidence in the latter half of 2013 and while Bristol city centre Zone A headline rents remained stable, out-of-town rents dropped to £30 per sq ft.
The South West investment market gained in strength in 2013, most notably in the final quarter, with transactions totalling £695m. Bristol secured the lion's share with of transactions worth £319m, mainly in the out-of-town and city centre office market. This was significantly higher than the 2012 total of £155m.
Head of agency at Alder King's Bristol office, Simon Price, said: "After a positive 2013, the coming year will see more speculative office and industrial developments coming on stream across the region, with subsequent increases in headline rents and downward pressure on incentives.
"With a resurgent residential land market and strengthening investor confidence in the regions, the coming year should see activity in the commercial property market return to pre-recession levels."
Alder King's Market Monitor is widely regarded as among the most authoritative reports on the region's commercial property sector, taking the pulse of the market in Bristol and across the South West. It measures take-up, rental and investment levels across office, industry, retail and leisure.
The full Market Monitor report can be downloaded from:
http://www.alderking.com/media/121375/FINAL-Market-Monitor-2014-Web.pdf