More than £100m is to be spent on ambitious plans that use the West of England's creativity and diversity to protect and secure jobs while building back greener and creating opportunities for all residents.
The plan has been drawn up by the region's Recovery Taskforce, which brings together businesses, universities and the West of England's local authorities, and follows a meeting of the West of England Combined Authority (WECA) Committee, when an extra £4.4m was committed for recovery work.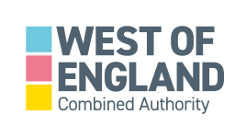 The new funding nearly doubles the figure allocated in June and takes the total investment in businesses and skills to more than £100m over the next four years.
The recovery plan includes measures to help businesses adapt to the new economic landscape and improve resilience, as well as support for residents to develop new skills, training and employment opportunities.
This builds on support offered to businesses throughout the pandemic via WECA's Growth Hub and successful schemes such as Future Bright, which helps residents gain new skills and find employment.
In addition to the extra £4.4m, the committee also agreed to allocate £2.7m funding for South Bristol Workspace to further expand coverage of the region's business recovery programmes, subject to match funding and planning consent.
The Recovery Taskforce is chaired by regional Mayor Tim Bowles, who said the priorities of the plan were to secure a green recovery, improve access to digital skills and create opportunities.
The Taskforce consulted with more than 180 businesses and community groups across the region before signing off the plan, which sets out five key ambitions:
Rebuilding business, helping new and existing businesses to survive and thrive; to safeguard existing, and create new jobs

Getting residents back into jobs that pay above the living wage and offer employment security, through training and work to match skills to opportunities

Strengthen inclusion, preventing further widening of inequalities and building an inclusive economy where everyone has the opportunity to achieve their potential

A green recovery, using changes in behaviour brought about by the pandemic to accelerate transition to net zero carbon

Renewing places, creating greener, healthier, more vibrant places to live and work.
Mayor Bowles said: "Covid-19 is having a huge impact on our region and all of us who live here. We came into this as a leading regional economy, and we can build on the progress we have made so that every community benefits from extra investment and new opportunities as we emerge from the pandemic.
"This work is just beginning, and now we have a road to follow."
West of England Local Enterprise Partnership (LEP) chair Steve West added: "This is a strong plan which requires us to be innovative, creative and responsive as we learn to adapt, recover and reset our changing world.
"We've worked with our LEP and the wider business community to develop this recovery plan – involving businesses across all sectors, as well as voluntary and community groups. We've also listened to thousands of individuals and businesses across the region, to ensure our recovery is inclusive and representative.
"We're all facing the challenge of the pandemic. However, the strength and diversity of our economy means that we are in a strong place to meet this challenge and build back better – seizing the opportunity to accelerate our plans to deliver clean and inclusive growth."
The new funding includes:
£1.9m for the Low Carbon Challenge Fund to support organisations to review energy use and renewable resources.

£2m to increase access to digital skills. This builds on WECA's recent investment of £0.5m for the Institute of Technology that will help develop digital skills, vital for recovery from the pandemic.

An additional £0.5m for the cultural and creative industries, in addition to current activities including Creative Scale-up.