Bristol-based digital marketing firm Smart Traffic has been named as one of the UK's fastest-growing tech companies for the third time in two years.
Revenues at the firm, the UK's largest SEO (search engine optimisation) specialist, soared by 1,468% over the past five years, earning it 11th place in the Deloitte Technology Fast 50 Awards.
Now in their 14th year, the awards recognise and profile the UK's 50 fastest-growing public/private technology companies, based on percentage revenue growth over five years.
Smart Traffic, set up six years ago, was ranked in a similar table of fast-growing hi-tech firms in the Sunday Times last September. The Tech Track 100 table, sponsored by Hiscox and Barclays, listed the fastest-growing technology, media and telecoms companies in the country. The firm appeared at 42 in the table having entered for the first ti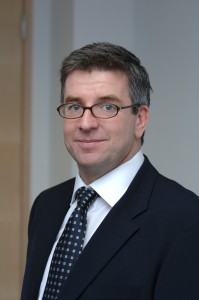 me in 2011 at number 10.
The firm's SEO services are provided to a wide variety of clients, and its digital marketing strategies are designed to respond to its customers' business objectives. It employs more than 170 people on its offices in Bristol's Victoria Street, London and Sydney, Australia and expects to double in size over the next three years.
Chief executive Phillip Cheek, pictured, said: "We have achieved our revenue increase through delivering quality service and building a business that can scale and adapt quickly.
"It's fantastic to have recognition from Deloitte as one of the fastest-growing companies and this will hopefully endorse our reputation. The main objective now is to continue to build on this achievement with our expertise and excellent customer service, and ensure we continue to retain client loyalty levels and a strong, reliable reputation."
Deloitte's head of technology in the South West, Laurence Hedditch, added: "Smart Traffic has experienced consistently strong growth from the start of its commercial activities in 2006. Many SEO companies have been established over the past four years but, as one of the first, Smart Traffic has both the experience and the technical resources to expand its reach even further.
"Our awards are an opportunity for businesses to gain recognition for their success and achievements. Smart Traffic is the only company in the South West to achieve a position within the Deloitte Fast 50 technology awards, which really illustrates the scale of what the business has achieved in the last year."
Smart Traffic also gained success at the UK Search Awards 2012 where it won 'Best use of Search' within the leisure sector.