Property agents CBRE Bristol has promoted associate director Guy Mansfield to head its growing residential property services team in the South West and South Wales.
Previously focusing on agency and development within the office and industrial sector since joining CBRE in 2004, Guy, pictured, will now lead a range of residential services, from land agency through planning to research and investme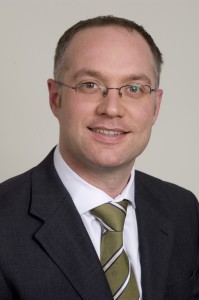 nt.
Guy said: "With major Government encouragement and regional initiatives, the residential sector has an important and growing role for CBRE. Our client base includes regional developers, house builders and public sector bodies, not only will I be helping extend this client base, but also to widen the range of services being used by each client."
Guy has a strong background in residential property having spent more than six years in a sales role at Andrews, prior to joining CBRE.