International law firm Kennedys has strengthened its presence in Bristol with the appointment of a new partner to the office it opened in the city in 2019.
Laura Hurst, pictured, a senior associate in the firm's London professional liability division, has been promoted to partner as part of a team moving to Bristol.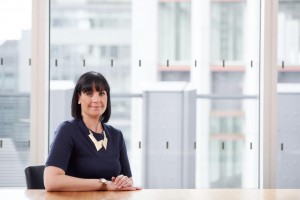 She will be joined by senior associates Beth Cara and Mike Smale, who are both based in its Taunton office.
The Bristol office in The Friary building at Temple Quay was Kennedys' 11th in the UK and 38th across the world when it opened.
At the time the firm said it would focus on professional and financial lines work along with defendant personal injury.
However, due to lockdown restrictions, the office has only been fully operational for a short time.
Laura, who joined Kennedys after qualifying in 2007 and was promoted to senior associate in 2014, is already familiar with Bristol, having lived in the city for years while studying law at UWE.
She handles a varied caseload from professional indemnity defence for solicitors, brokers, accountants and financial professionals to insurance and reinsurance coverage work, generally in the fields of professional indemnity for directors' and officers' and financial institutions, often involving international jurisdictions.
She has advised on complex coverage matters, often involving international jurisdictions, including Italy, Colombia, Venezuela and the Channel Islands, and works closely with Kennedys' international offices.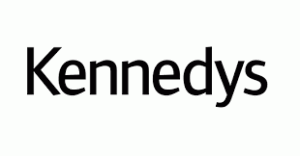 She has completed two secondments, eight months with Munich Re and a year with Allianz Global Corporate & Specialty, handling professional indemnity claims.
She said: "I'm really excited to help Kennedys strengthen its presence in the South West and to be moving back to such a fantastic vibrant city, with a thriving insurance market.
"I'm also looking forward to welcoming clients back and helping my colleagues put our new home on the map."
Kennedys partner and head of its UK professional liability and claims handling groups, Jeremy Riley, added: "Laura has excellent connections in the insurance market and with the support of the wider professional liability team, including colleagues in our Taunton office, I am confident she will be a huge asset in growing our business in Bristol."
Kennedys senior partner Nick Thomas said the firm's growth strategy was been driven by client demand.
"In the past 18 months alone, which has been a challenging time for all businesses, we have expanded three of our offices in Manchester, Melbourne and Hong Kong and opened a further four offices in Leeds, San Francisco, Oman and Tel Aviv to support our UK and international clients," he added.
"Having opened our office in Bristol in 2019, I am delighted that we are looking to expand in the South West region with the appointment of Laura."
Kennedys' Taunton-based  team, which has grown to 60 over recent years, will also use the Bristol office as part of the firm's commitment to allowing staff to work more flexibly.
Kennedys' global network of offices spreads from Santiago and São Paulo to Singapore and Sydney.