Shares in Bristol-based Imperial Tobacco, Europe's second-largest tobacco company, rose strongly yesterday following a pledge that it will increase its next dividend to shareholders by at least 10%.
The global group said concentrating on its 10 'growth brands' was beginning to pay off. These brands, which include Lambert & Butler, JPS and Gauloises, outperformed the tobacco market with growth of 2% in the three months to December 31.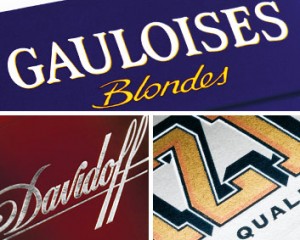 Growth brands accounted for 43% of volume in the period, up from 40% a year earlier and generated 39% of tobacco net revenue. Underlying net tobacco revenue rose 1% to £1.6bn.
Imperial's shares, which had dropped by about 8% since November, climbed by 5.6% yesterday – the largest increase on the FTSE-100 – to close at £23.51. They lost some of that gain today, falling by 2.17% to £23.
Chief executive Alison Cooper said: "We continue to implement our strategy, strengthening the sustainability and quality of our sales growth. We are focusing on driving our growth brands and targeting opportunities in our growth markets.
"The quality of our business continues to improve with encouraging results from our growth brands which have outperformed the market. The quarter has also seen significant progress with our stock optimisation programme, reducing trade stocks and improving our flexibility and speed to market.
"These results are in line with our expectations. We will continue driving our strategy this year, stepping up our investments behind quality growth. There is further stock optimisation work to be done, whilst our cost optimisation programme is on track and will contribute towards our investment plans. A reasonable working assumption for the full year continues to be for modest growth in earnings per share at constant exchange rates and for at least a 10% increase in dividends."