Firms have been urged to get involved in City of Bristol College's new Partners in Business network to strengthen the city's skills base and boost its economy.
Launched on Tuesday to an audience of business leaders and company representatives, the network aims to help organisations improve performance, develop programmes, attract skilled young people and gain funding for training.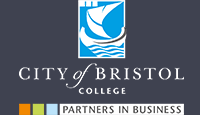 College principal and chief executive Lynn Merilion said Partners in Business aimed to tackle the problem voiced by many businesses that young people coming out of education do not have the right skills for the modern workplace.
"We want to bring together employers and the college," she said. "We are saying to businesses 'What do you need to help your business flourish'."
Partners in Business is headed by director Will Cookson, previously commercial manager for skills at Working Links and economic development manager at Learning & Skills Council.
It offers organisations access to:
A major resource of skilled, motivated and work-ready students and adult learners
Highly-customised and flexible courses and developed programmes
One of the largest pools of apprentices in England
A business network consisting of household names, small and medium-sized firms and public sector organisations
Free resources to support recruitment requirements and funding bids.
Network members will be able to make use of the college's business facilities, including meeting and conference rooms, as well as an opportunity to be part of a 3,000 strong network of business partners.
Will Cookson said: "This new business network offers the college the chance to get to know local businesses and find out the skills they need within their organisation.
"I am also very excited at the prospect of working with our high-profile business board, which will help shape our programmes and services in the future so that they are fit for business."
Karen Dicks, business manager of Bristol-based 24-hour call centre firm Office Response, which has worked closely with the college for five years, told the launch event: "The college's apprenticeship scheme is an extremely cost-effective way of finding the right people.
"We have people who came through the scheme and are now in senior roles."
Peter Lewis, group engineering manager at specialist engineering firm Precision Profiles, which employs more than 200 in its five sites in Bristol, added: "We have had a huge problem finding skilled people.
"The age profile in our business had a big gap in the middle. We had a lot of people who are 50-plus who are very skilled and a few who were younger. Since partnering with the college on the apprenticeship programme the age profile is coming down. The older guys love it because they get to pass on their skills.
"There is a cost to the business but in the long term the pay backs are huge. It can also helps the country bring business back from China and Eastern Europe."
The college is the fifth largest in the UK with 27,000 students and 2,000 staff based in sites across the city.