Two innovative Bristol businesses have been named among the UK's top fast-growth tech firms.
Hand-tracking software pioneer Ultraleap and cybersecurity scale-up Immersive Labs are included in the 22 companies joining the Future Fifty programme, Europe's leading growth programme for late-stage UK tech scale-ups.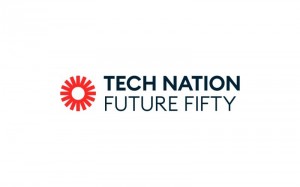 Ultraleap, which launched in 2013 and today has 160 staff across the UK, US and Asia, has developed 'TouchFree' – a way to make public touchscreens touchless in a bid to help businesses continue operating without spreading germs during Covid-19.
Funded by Goldman Sachs and Summit Partners, Immersive Labs is on a mission to empower organizations to equip, exercise, and evidence human cyber capabilities.
Last month Immersive Labs, which was launched in 2017 and now has 200 employees, announced a new global partner programme which aims to increase the growing number of organisations using it to increase, measure and demonstrate human cyber capabilities.
The Future Fifty programme is produced by Tech Nation, the growth platform for UK tech companies, to identify the innovative tech firms of tomorrow.
Previous firms named among the 50 have included Deliveroo, Monzo and Starling Bank.
Immersive Labs CEO and founder James Hadley said: "We're proud to be part of this year's Future Fifty programme, following in the footsteps of some of the most successful UK tech companies.
"Immersive Labs has experienced exceptional growth even in these challenging times and we have big plans for the next few years.
"Having the support of the Future Fifty will help us continue to challenge the role people play in cybersecurity and define the human cyber readiness space, so every person in every company can stand prepared for every cyber threat."
Ultraleap CEO and president Steve Cliffe added: "Ultraleap is proud to have been selected to join the Future Fifty programme in 2021, one of the top growth programmes in the UK to support scale-up companies.
"As we look to expand our business further, the Future Fifty network of partners and peers will be sure to provide invaluable support and expertise that will help us become the world's leading interaction company."
Tech Nation Future Fifty lead Ana Lucia Buckman said despite the challenging year for UK businesses, and the rigorous selection process of the Future Fifty programme, the companies in this year's cohort had overcome tremendous obstacles and achieved unprecedented levels of growth.
"They have demonstrated their position as UK tech leaders and I would like to congratulate them for having a real impact on the UK economy and the world at large," she added.
Tech Nation data shows that the South West's tech sector is growing, with the sector in the region as a whole turning over £9bn last year.
Bristol, the UK's third largest UK tech hub, has raised £339m in venture capital investment last year.
Also in the Future Fifty is Pure Planet, Britain's first digital green energy supplier. It was founded in Bristol in 2015 by some of the UK mobile telecoms industry's most experienced executives but relocated to Bath three years later.