Bristol's green sector is to be boosted by an innovative scheme that means residents across the city can apply for home energy improvement grants to help them cut their bills.
The £2.8m project, which will provide generous grants for home improvements with a focus on solid wall insulation and heating system upgrades, could create jobs in the environmental services sector. The scheme, led by Bristol City Council and managed by the Centre for Sustainable Energy, is testing aspects of the Government's Green Deal. Up to 600 households could benefit.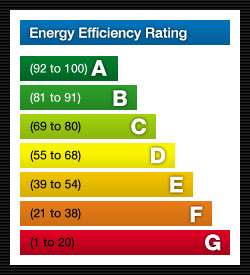 Where a grant does not cover the full cost, there will also be an innovative 'pay-as-you-save' finance option.
Bristol Home Energy Upgrade is available to homeowners, including landlords, within the City Council area.
Mayor George Ferguson said: "This is just the type of scheme that Bristol should be running. Retrofitting homes with practical energy saving measures is an excellent way for householders to save money on their bills, and the city as a whole to cut its carbon footprint.
"This investment will also create jobs in the city in the environmental services and construction sectors. I am personally committed to championing this excellent scheme and I urge residents to find out more, if only in the interest of saving money."
Energy and climate change minister Greg Barker said: "Bristol City Council has shown great drive and leadership to make the Green Deal a reality for its residents and businesses. The Bristol Home Energy Upgrade scheme will enable householders in the city to save money on their fuel bills this winter and also allows the city council to trial aspects of the Green Deal to support its roll out across the whole city over the coming years.
"I look forward to continuing to work with the council to help transform Bristol's homes, businesses and communities through the Green Deal."
The Centre for Sustainable Energy's head of household energy services Phillip Morris said: 'This is a fantastic opportunity but customers must not delay in contacting us – this is a generous, time limited offer that will be offered on a first come, first served basis'.
"Our Home Energy Team will be there to guide the customer through the process from application to completion. Our team of experienced energy advisors will be able to help identify the best options for the customer's home."
Customers should contact the Home Energy Team on freephone 0800 082 2234 or email home.energy@cse.org.uk.
To receive an information brochure and make an application to Bristol Home Energy Upgrade and to find out what energy saving improvements can be funded, customers should contact the Home Energy Team on freephone 0800 082 2234 or email home.energy@cse.org.uk.