LatchAid, the Bristol firm using innovative technology to revolutionise breastfeeding, is expanding further by launching its new app during World Breastfeeding Week.
LatchAid, which is part of the SETsquared Bristol incubator, was set up by Dr Chen Mao Davies, an Oscar and BAFTA-winning expert in computer graphics and animation, after facing her own struggles with breastfeeding, pain and subsequent depression.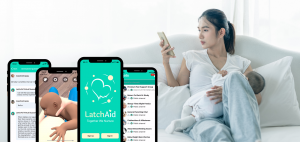 With the lack of breastfeeding is a global concern – and the UK has the worst breastfeeding rate in the world – she realised that mothers needed maternal support fit for the 21st century; a smart, on-hand, interactive way to learn vital and practical breastfeeding skills.
Breastfeeding reduces risks of diseases for mothers and babies, improves life expectancy, strengthens immune systems, and boosts IQ/EQ for babies. But despite this, 90% of mothers give up before they want to because of pain, health issues caused by incorrect latching and lack of appropriate support.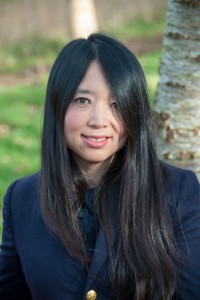 Dr Davies, pictured, said: "We believe that every mother deserves to give their child the best start in life. This is at the core of everything we do. I understand first-hand the challenges that mothers face, that is what motivated me to start LatchAid. I know we can help mothers overcome these struggles."
The app will be launched on Apple App Store next Thursday, August 5, during World Breastfeeding Week, which aims to raise public awareness and galvanise action on breastfeeding every year.
This year's theme is the shared responsibility everyone has to protect breastfeeding. And with the number of UK mothers breastfeeding dropping from 81% at birth to 12% at four months, LatchAid believes its efforts to protect breastfeeding are urgently needed.
LatchAid has already been beta tested by more than 1,000 people in 20 countries across six continents.
The app has been co-developed with leading infant feeding, baby development and maternal health experts.
LatchAid said that mothers, mums-to-be and professionals saw it as reliable and accurate, that it could improve confidence in new mothers and improve breastfeeding skills.
LatchAid's user study showed that it has helped more than 70% of breastfeeding mothers increase their confidence and skills in just four weeks, while 90%-plus users agreed that the information from LatchAid was reliable, and over 80% of mothers and healthcare professionals said they would recommend it to friends, family and clients.
From August, LatchAid will be prescribed to 5,000 new mothers in 12 NHS Trusts.