Financial and professional services firm Smith & Williamson has appointed Andrew Manning as a partner in Bristol to lead its new risk advisory business.
Andrew, pictured, has more than 20 years' professional services experience leading on risk assurance and controls transformation and has worked across a range of clients and sectors.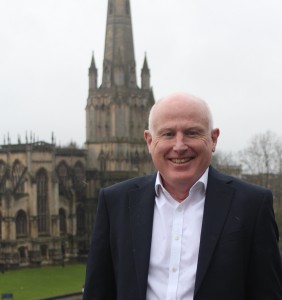 While based in Smith & Williamson's Bristol office, he advises clients across the country.
Andrew previously worked for 12 years as a director  at accountancy group Deloitte, where he advised across sectors in its audit advisory and assurance practice, delivering on controls transformation, risk and assurance.
He then spent three years as a partner in accountants Crowe Clark Whitehill's London office, building a successful risk assurance practice before moving back to the South West to lead RSM's risk assurance practice in the South West and Wales.
Smith & Williamson's new risk advisory business helps organisations understand the way they leverage people, third party relationships, technology, data, business processes and controls to manage their corporate and strategic risks and elevate business performance.
Smith & Williamson partner Guy Swarbreck said Andrew's appointment was a strategic move for the firm and enhanced its range of services it offers to clients.
"Andrew's addition provides a much greater focus on the risks, governance and control environments at a time of unprecedented challenge, given the change in working patterns and the wider impact of Covid-19."
Andrew added: "I am hugely excited to be joining Smith & Williamson. I believe the firm to be both radical and ambitious in the insight and value it seeks to deliver to its clients by an experienced team.
"I am looking forward to working with clients to drive real value from their business processes, help them manage organisational risk and show senior leaders and boards how they can get insightful assurance."
Smith & Williamson has 11 offices in the UK, Ireland and Channel Islands. Its Bristol office employs 190 people, including 37 partners and directors.