Two Bristol law firms are among eight to be awarded roles on a national legal framework used by all police forces and local authorities in England, Wales and Northern Ireland.
Bristol-headquartered national firm TLT has expanded its role on the four-lot National Legal Services Framework while Michelmores, which has offices in London and Exeter as well as Bristol, has also been reappointed.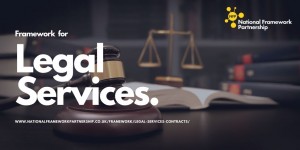 Both firms have gained the places after a three-stage consolidation process.
TLT was first appointed to the framework – which has three firms in each lot – in 2009 and has retained its property role (residential, commercial and PFI) and gained a new position for employment.
The firm has also retained its role advising on procurement, commercial, contract and governance matters with the addition of a position on the newly recreated lot for complex projects and disputes.
Michelmores joins TLT on the procurement, commercial, contract and governance lot while also being appointed to advise on employment and property matters.
The consolidation process was designed to identify firms that can apply legal and technical expertise to the current political and operational context, The appointments will last for four years.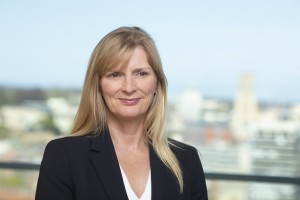 The TLT team included Bill Hull, Gareth Oldale, Vicky Mabbett, Vanessa Cooper, Esther Smith, Andrew Glynn and Neil Gordon.
TLT legal director and head of blue light Vanessa Cooper said: "We've advised forces for more than 20 years and have been on the National Legal Services Framework for more than 10 of those, so it's a wonderful achievement to be expanding our role.
"We were placed first in two of the lots and the expansion of our role in complex procurement demonstrates the true breadth of experience and expertise in that team.
"We're also delighted to be supporting the framework with matters from across our UK-wide, full-service employment team.
"There are a number of macro events impacting blue-light services today, not least Covid-19, Brexit and the adoption of new technologies. We look forward to working with police forces and local authorities to navigate this new environment in the coming months and years."
The Michelmores team behind the tender process was led by real estate partner Richard Honey, who said: "Despite tough competition from other major national law firms, Michelmores has been reappointed to the National Legal Services Framework.
"The team and I look forward to cementing our relationships with the many forces for whom we act already and to developing a similar rapport with other framework users."
Under previous arrangements, Michelmores has been selected to support the Metropolitan Police on some of the most high-profile and politically-sensitive real estate transactions it has undertaken.
These include the sale of the training school at Hendon for £120m, the sale of New Scotland Yard for £370m and the acquisition of the Empress State Building at Earls Court for £250m.
Michelmores said the capital receipts from these sales had enabled significant investment in mobile technology for officers and in the remainder of the estate while the acquisition of the Empress State Building supported the Met's aim of creating a counter-terrorism hub for London.
The National Legal Services Framework agreement covers a wide range of legal services for elected police and crime commissioners, Greater London Authority bodies and police forces and their partner organisations in England, Wales and Northern Ireland as well as local authorities.
TLT employs more than 120 partners and around 1,200 people across its offices in Bristol, London, Manchester, Belfast, Edinburgh and Glasgow while Michemores has more than 450 lawyers and support staff in its three offices.