Bristol financial planning firm Paradigm Norton has made a double acquisition in a move that has expanded its presence in the South West and London.
Paradigm Norton, which provides financial planning, investment portfolio management and tax and estates services to clients already primarily based in Greater London and the South West following previous acquisitions. 
Launched by CEO Barry Horner in 2001, the firm has since strived 'to impact the lives of clients, for the better, forever'.
Two years ago it obtained the acclaimed B Corporation status in recognition of its ethical commitment to build for the longer term.
Mr Horner said its new additions –Tower Hill Associates based in Richmond, Surrey, and Exeter-based Clover Wealth Management – shared the business's values.
Tower Hill Associates Limited serves clients in South West London, Surrey and the Thames Valley while Clover Wealth Management clients are mainly in Devon.
As well as its head office in Pill, near Bristol Paradigm Norton also has bases in London and Torquay and will open a new office in Exeter as a result of the acquisitions.
Mr Horner, pictured, said: "The locations and quality of these businesses couldn't be any better. We plan to continue to expand our services and footprint in London and the South West.
"Both firms are Chartered, have a reputation for delivering outstanding client care and share our values and our vision for the future."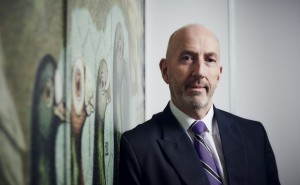 Clover Wealth Management managing director Tim Burridge added: "It's wonderful for the team and our clients that we have merged with Paradigm Norton. Their investment philosophy, client service model and fee structure closely align with Clover's, so in reality, I really don't anticipate much change for our clients.
"As a Chartered firm, delivering a financial planning service that focuses on my clients lives, rather than just their money, it is great that Paradigm have the same client orientated focus."
Paradigm Norton had been speaking with Tower Hill Associates about the move for more than two years, according to its director John Lang.
"We are therefore very excited that we can finally announce that we are now part of one of the most highly regarded financial planning firms in the UK," he said.
"Our key priority is to ensure that our clients receive the same levels of service and client care that they have received since I started Tower Hill Associates in 2006.
"Given our shared belief in providing high-quality financial planning advice, we are extremely confident that in joining Paradigm Norton we have found the best firm to advise our clients long into the future."
Financial details of the acquisitions have not been disclosed.
Last November Paradigm Norton was named the Personal Finance Society's Chartered Firm of the Year at its online awards ceremony due to its work with local debt charities, delivery of educational workshops to schools, as well as the way it adapted to the challenges created by Covid-19.
During the pandemic the firm contacted all clients to find out what technology they wished to use for virtual advice sessions and delivered webinars that were viewed by hundreds of people.