The Bristol office of international legal practice Osborne Clarke has helped a pioneering medical device company focusing on the emerging field of surgical endoscopy raise more than £33m to fill a funding gap and speed up its expansion.
Creo Medical Group develops and commercialises minimally invasive electrosurgical devices from its bases in Chepstow and Bath.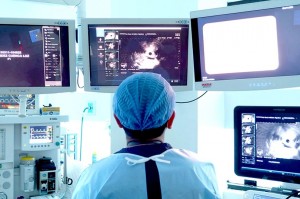 The firm, which is listed on the London Stock Exchange's AIM market, has a vision to improve patient outcomes through technology that optimises surgical capability. Its products are being adapted for use with robotic-assisted surgical platforms.
Its £33.7m fundraising included a placing, subscription and open offer, raised gross proceeds.
It exceeded expectations, with the open offer being oversubscribed by about 32%.
The Osborne Clarke team advising on the transaction was led by corporate partner Mark Wesker, assisted by senior associates Rebecca Ewing and Adam Turner and associate Olivier Jacquelin.
The firm advised Creo on previous fundraises in 2021 and 2019.
The latest funds will provide working capital to accelerate the commercial roll-out of its core technology products in the US, Europe and the Middle East and the Asia-Pacific region.
They will also enable it to continue to develop its pipeline of commercial licensing and partnering opportunities, its intellectual property portfolio and its research and development into new devices for use in conjunction with its CROMA advanced energy platform, which is used in miniature endoscopic devices.
Creo bosses recently said the businesses needed between £15m and £10m to fill a funding gap this year and move towards positive cashflow by 2025 as investment in doctor training kicked in.
Launching the fundraising, Creo chief executive Craig Gulliford said: "Over the last year we have demonstrated rapid growth in the core technology and product revenues coming out of the pandemic.
"These funds will allow us to continue to support the commercial scaling up of our core technologies, expand our Kamaptive programme, which is focussed on large markets with significant growth potential, and develop our endoscopic suite of products for roll out on a global basis."
Osborne Clarke's corporate team, which is ranked in Band 1 for capital markets: AIM by legal directory Chambers, works with global businesses to fast-growth start-ups and market challengers in life sciences & healthcare as well as other sectors.
The team advises at every stage of company development across all corporate issues, from equity and debt fundraisings to strategic M&A, IPOs and JVs.
Cenkos Securities acted as Creo's nominated adviser and Cenkos and Numis Securities acted as joint brokers in connection with the placing and open offer.