A cross-firm team of lawyers from the Bristol office of international legal practice Osborne Clarke has advised private equity investment firm Foresight on its third grid-scale acquisition of the past seven months.
The 50MW Blackpark energy storage project in Scotland is the most recent in a string of acquisitions for Foresight, a long-standing Osborne Clarke client which previously specialised in solar-focused renewables.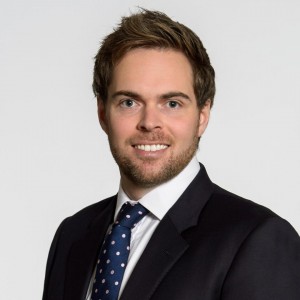 Foresight invests in ground-based UK solar power and battery storage assets with the objective of delivering a sustainable and increasing index-linked dividend to shareholders with the potential for capital growth over the long term.
It acquired the site in Nairn from Hamilton-based Intelligent Land Investments (ILI).
Foresight senior investment manager Toby Virno said: "Foresight has continued its momentum in the energy storage space through the acquisition of the Blackpark battery storage project.
"We recognise the critical role energy storage projects play in the decarbonisation of the electricity grid and are actively reviewing additional opportunities."
ILI chief executive Mark Wilson said the sale came as energy storage projects like Blackpark were being viewed as a vital part of energy security for the UK.
Over the past year the number of storage projects has shot up from around 600 to 729.
Osborne Clarke, which in 2017 advised Foresight on its acquisition of the UK's largest solar park, is one of the leading law firms advising on renewable energy projects and transactions.
The team's experience and understanding of the energy sector means for more than 20 years it has been regularly called on to support businesses on all aspects of their commercial, regulatory, corporate, finance and construction legal needs.
Its team on the latest Foresight deal was led by Bristol-based partner Chris Yeo, with support from associate Hannah Stevens from the corporate team, associate Deborah Harvey and associate Shraiya Thapa of the projects team and tax team senior associate Helena Zaba.
Chris Yeo, pictured, said: "There is no doubt that energy storage has a huge role to play in supporting the energy transition with its potential to manage intermittency and lower the cost of supply.
Foresight is a leading investor in energy infrastructure and we are proud to have worked with them over a number of years and delighted to have been able to advise them in relation to the acquisition of this project, and the on-going contractual arrangements."